Welcome to another article about what's new and improved in QuickBooks® Online.
There's plenty to love this month – from improved search to timesaving shortcuts. We've lined up a variety of features to help you do more during the shortest month of the year.
Coming soon: Autopay on recurring invoices, Schedule Pay on single invoices
In a nutshell: When sending invoices through QuickBooks, business owners, like you, can now offer their clients the option to set up automatic payments for future dates.
QuickBooks now gives small businesses and their customers two options:
Send a recurring invoice with online payments enabled. This allows your customer the option to enable autopay. Your customers can save their payment information to pay every recurring invoice automatically, on time.
Send a single invoice with online payments enabled. This allows your customer the option to schedule their payment for a specific, future date they want to pay their bill. It must be before, or on, the due date set by you.
Autopay and Schedule Pay are available for both credit card and ACH transactions. For more information on QuickBooks Payments pricing, click here.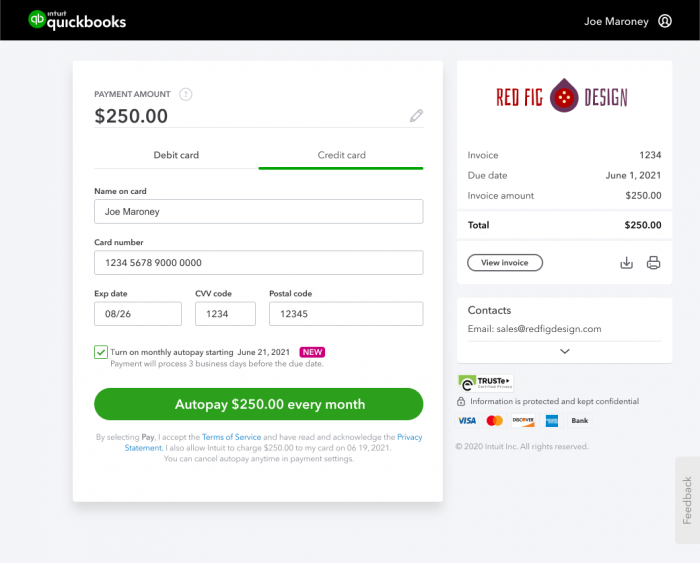 New chart of accounts experience for service-based sole proprietors
In a nutshell: Experience a new, customized Schedule C chart of accounts to improve bookkeeping entries for small businesses that identify as sole proprietors of service-based businesses.
The chart of accounts is frequently misused by first-time QuickBooks Online users, which could result in messy books. We've now introduced an improved search experience for accounts, customized accounts based on line items in schedule C, and guardrails on account creation in Business View.
The new default chart of accounts experience for sole proprietors includes:
An enhanced search tool, so that you can use your own words to find accounts (category dropdown).
Accounts organized in high-level buckets that make more sense to small businesses (category drawer).
With these improvements, we hope you will stay more compliant and track business insights with ease.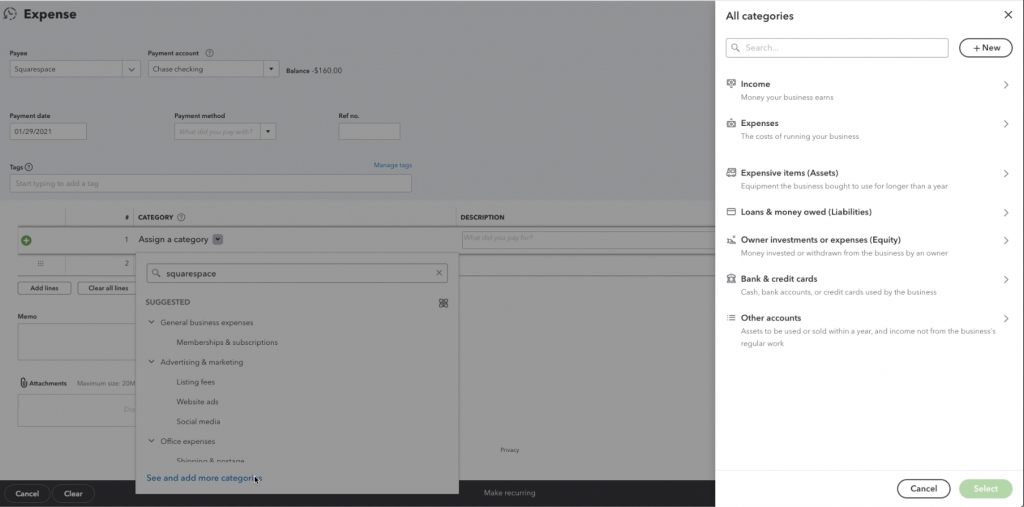 QuickBooks mobile receipt capture categorization
In a nutshell: It's now possible to match receipts to transactions from the QuickBooks mobile app.
QuickBooks Online app users can get more done – from snapping receipts to categorizing them. Everything can be done from the app itself. Perfect for those on the go!
Wells Fargo now supported in Statement Auto-Import
During reconciliation, statement auto-import allows statements from supported banks to be viewed directly within QuickBooks. Wells Fargo joins the list of more than 3,000 supported banks. If you are enrolled for statement auto-import and have banks we currently don't support, you can upload and attach the statement to the specific account, so that it's available for you when it's time to reconcile.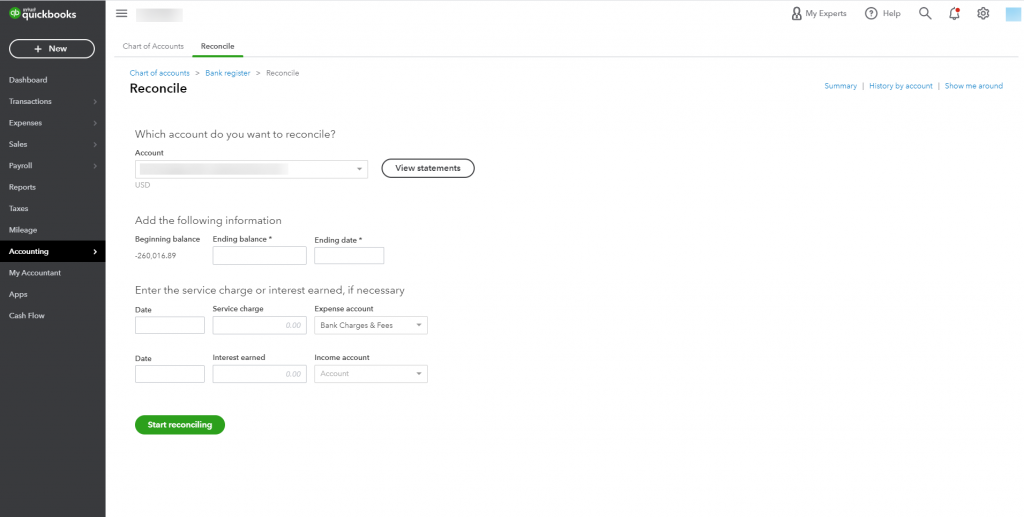 Contractor Payments upgrade to Payroll
In a nutshell: Small businesses using Contractor Payments can now upgrade to Core, Premium, or Elite Payroll in a few clicks.
With easy upgrade capabilities, new and existing Contractor Payments users can navigate to the Billing and Subscriptions page to manage their plan. After selecting "Upgrade to Payroll," you can confirm your billing payment information, and make the plan change in seconds.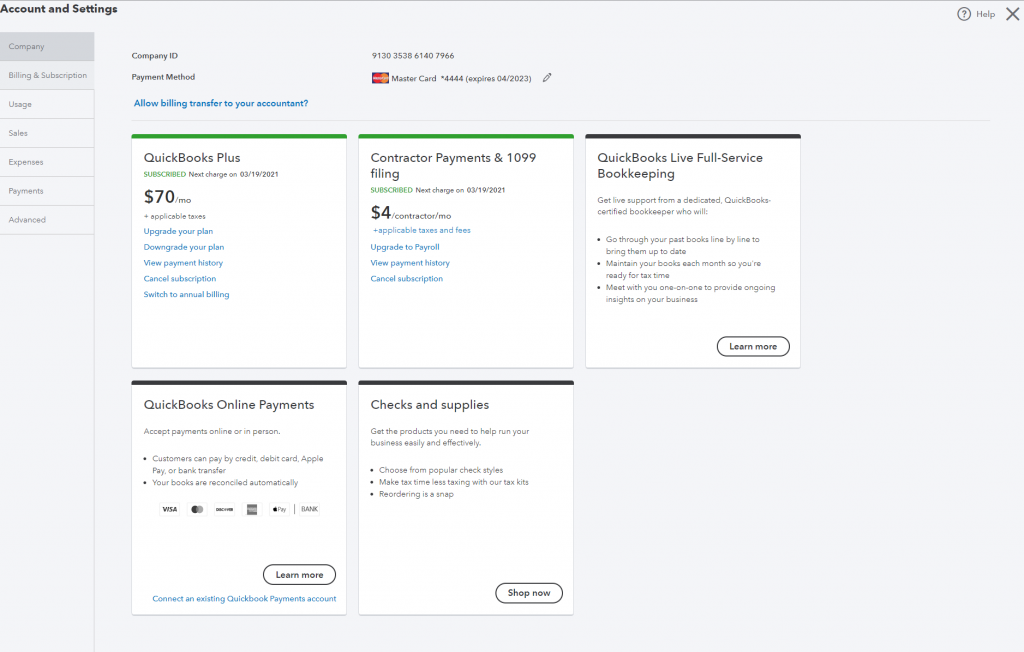 Terminology change: "Master admin" to "Primary admin"
In a nutshell: We're changing the term "Master admin" to "Primary admin" across the QuickBooks ecosystem.
Diversity, equity, and inclusion are priorities at Intuit®. In support of this mission, we are actively replacing the term "Master admin" with "Primary admin" throughout our products. There are no changes to user permissions or experience. This terminology has already been updated in the QuickBooks Online "Manage users" section and will be updated throughout the QuickBooks ecosystem in the near future.