Welcome to another article in a series of posts about what's new in QuickBooks Online.
Ah, June, when the kids are out of school and the bugs are out to get you. We've squashed a few bugs of our own and made some progress with frequently requested upgrades this month. From creating reports to pairing up with everyone's favorite online craft marketplace, Etsy, here's a preview of the top hits this summer!
Custom report builder in QuickBooks Online Advanced
In a nutshell: The new custom report builder in QuickBooks® Online Advanced lets you choose which fields and KPIs to include in your reports, so that you're providing the most beneficial insights for your clients.
Starting today, you can sort, group, filter, and summarize data in your own unique way to provide more information from customized reports. Whether you're comparing spends by vendor or just different time periods, no detail is too small to be included with custom reporting. Here's how it works:
Select the fields you want to see in the report from a field selector.
Group, sort, and filter on any column within the report, summarizing with totals, averages, and percentages.
Refine the list of items within each group or sort.
Save the report to run again, or export the data to share with your team.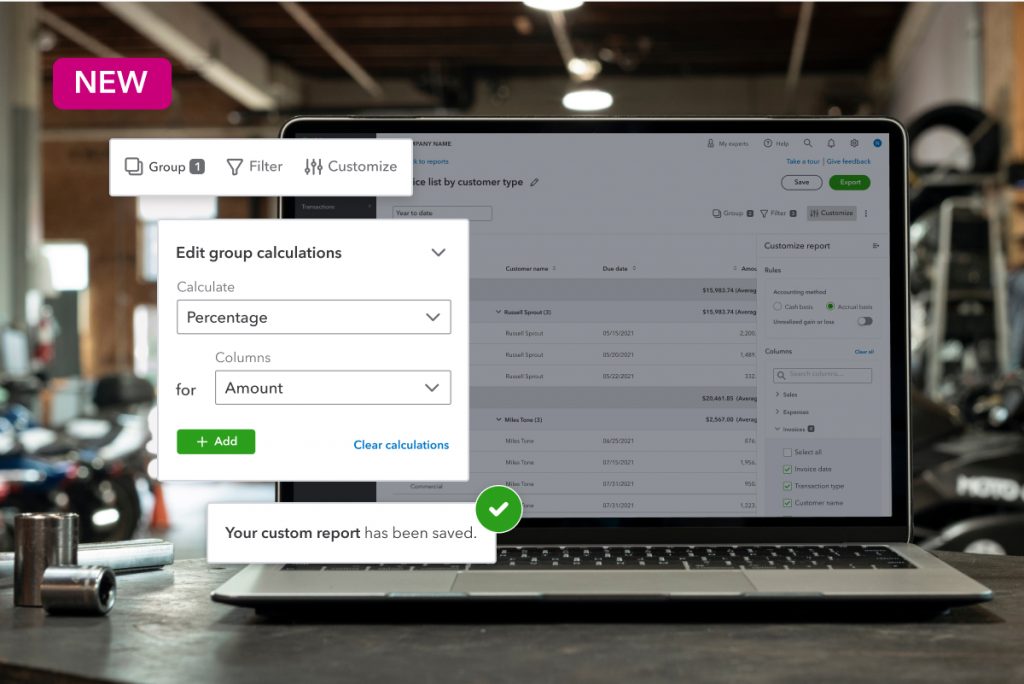 QuickBooks Online now syncs with Etsy app
In a nutshell: Intuit®-built integration automatically imports and syncs transactions from Etsy into QuickBooks Online.
Maybe you already have an Etsy storefront, or maybe you are considering one. With this new integration, it'll be easier to help you get a new revenue stream up and running.
Etsy sales are automatically imported into QuickBooks as sales receipts, and fees are entered as expenses. You'll be able to easily see the categorization of each sale (income, sales tax, or merchant fees), as well as each listing and transaction fee.
Key benefits:
Eliminate manual data entry:Automatically import Etsy payment account transactions into QuickBooks.
Easy reconciliation:Easily match Etsy deposits to your transaction data.
Get insights:Clearly see Etsy shop income and expenses, while preparing profit and loss and other reports.
Improved payment accounts retrieval across QuickBooks Online products with Wallet integration
In a nutshell: We understand how frustrating interruptions can be to your workflow – like the need to re-enter payment accounts that you've previously used. Starting this month, you can store and retrieve payment accounts throughout the QuickBooks Online suite of products.
With wallet integration across QuickBooks Online, QuickBooks Self-Employed, and QuickBooks Online Accountant, it's now possible to retrieve payment accounts faster.
Look for the option to save new payment accounts to your Intuit profile throughout QuickBooks Online by the end of June.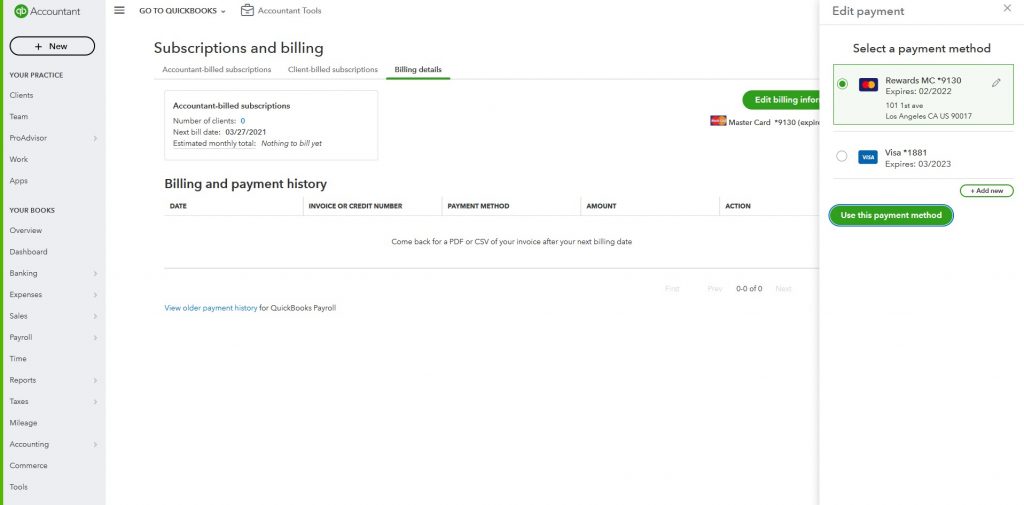 Expanded Auto-Payroll in QuickBooks Online Payroll
In a nutshell: The Auto Payroll workflow has been improved and expanded to allow you to choose which eligible employees can enroll in Auto Payroll.
The enhanced flexibility is designed to meet the needs of customers who prefer to have only a subset of their employees on auto pay, rather than all of them.
Auto Payroll now comes with an employee selection table, where you can see and manage Auto Payroll details, such as eligibility and enrollment at an employee level, so you no longer have to worry about a single employee profile change affecting Auto Payroll for all other employees.
Note: This enhancement is available for anyone with QuickBooks Online Payroll Core, Premium, or Elite.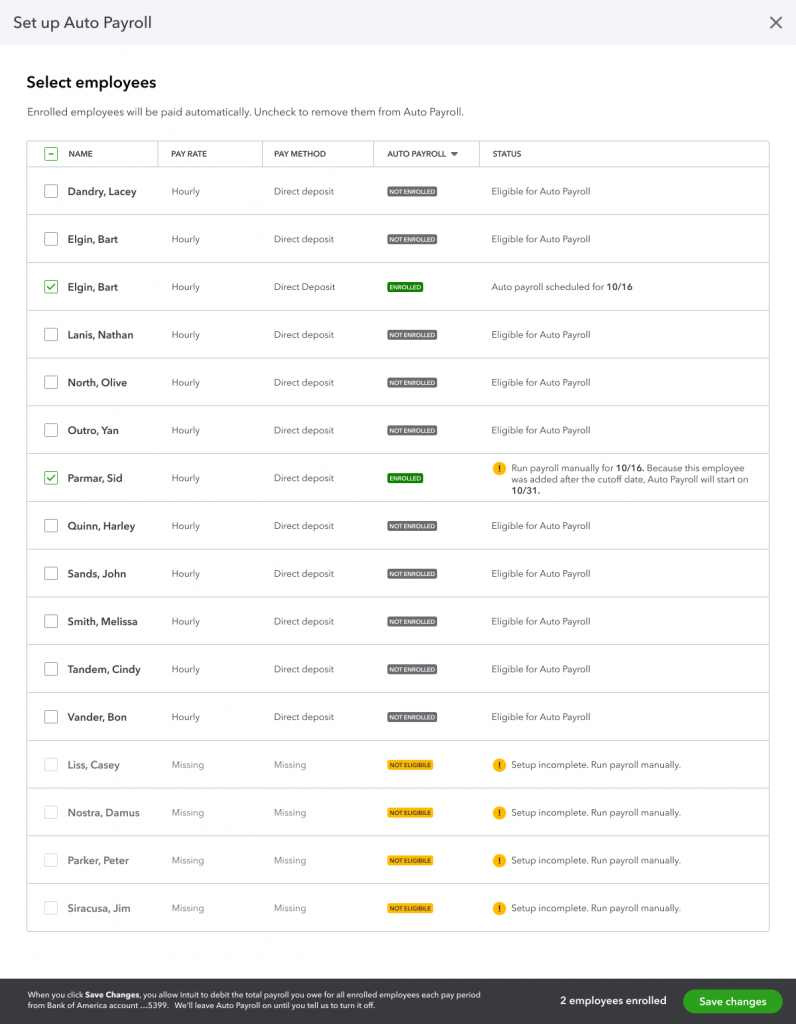 Recurring Tasks in QuickBooks Online Advanced
In a nutshell: A new enhancement to Tasks in QuickBooks Online Advanced Task Manager will help set predefined timelines for recurring tasks.
Select the new toggle button under Tasks in Task Manager to reveal several fields that will help you define the timeline of recurrence. Once you're done, your tasks will automatically repeat at your specified time frame.