For those of you who have been publishing to our app store or intending to, we have refreshed our UI to provide more insight and transparency into the status of your app review. These changes can be seen in the Dashboard page, as well as the List on App store page (please refer to screenshots below).
If you submit your app for review from our developer portal, the app goes through rigorous validation consisting of technical, security, and marketing phases. In the past, the portal did not provide much detail other than being "in review," with most of the details being revealed in email communications from the review team. To get more information, you needed to contact us, typically by filing a support ticket.
With our new updates, we're providing a more granular app review status that enables you to accurately identify where your app is in the review workflow, including knowing when we need a response from you. We know this has been a pain point in publishing your apps, and we appreciate the feedback we've received around this matter. We've been listening, and strive to give you the tools and information necessary to make integrating with QuickBooks as seamless as possible.
Here are some screenshots to help illustrate the changes:
Dashboard
Let's say your app got approved for a US locale, while your CA locale is in marketing review. This is how your dashboard will appear: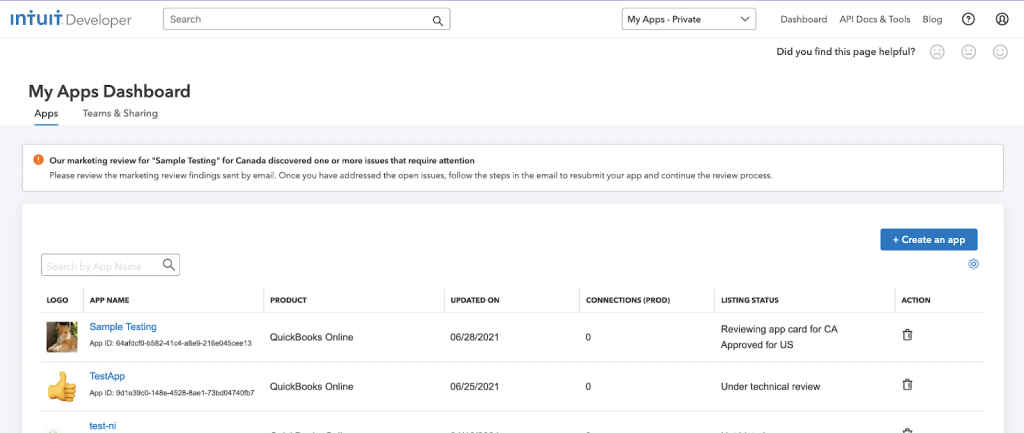 List on App Store
On the "List on AppStore page," we've clarified the steps involved in the app review process to help set expectations without having to search it out in the documentation. Page-level messaging will also keep you updated on the process.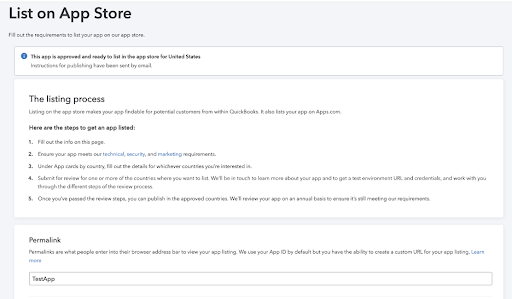 Also on this page, we've added a section to show you the status of the technical and security reviews. These phases of the review apply to your app as a whole and are independent of the countries where you intend to list your app.
Once an app has passed these phases, we will show you the date when your app will be due for its annual review.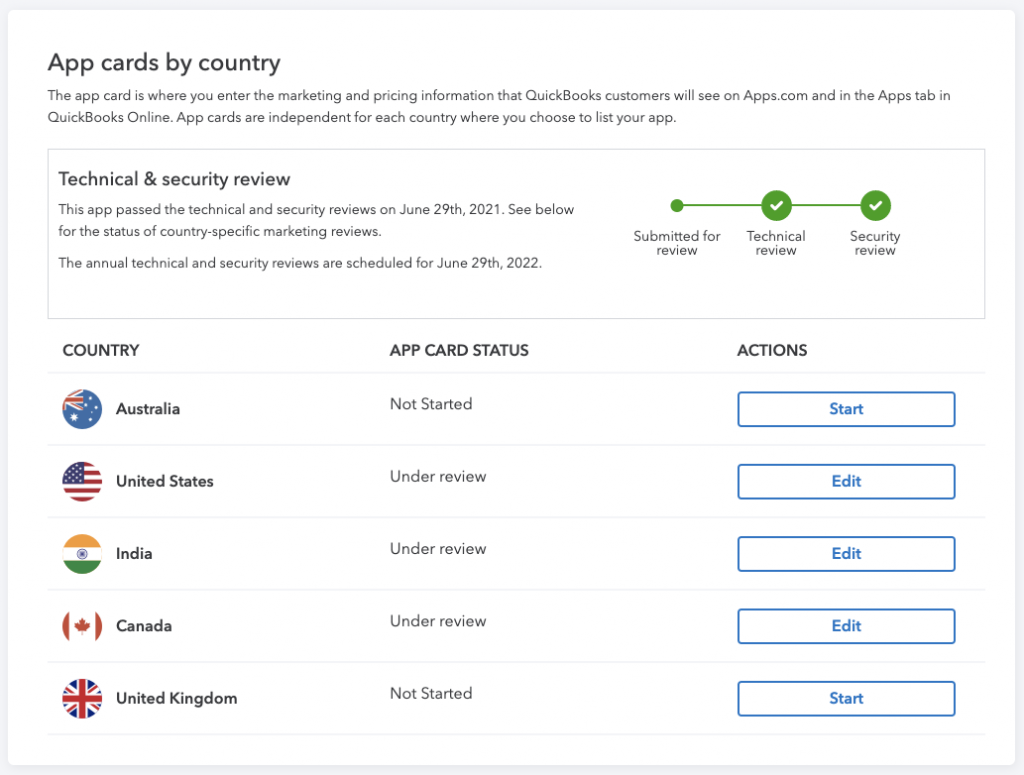 At this time, the app review verification can only be done within QuickBooks Online. We hope these changes help you through the review process and make it easier to manage your listed apps.