Welcome to another article about new features and enhancement in QuickBooks® Online.
After a scorching start to the season, you may have had enough of the outdoors already. If you're looking to chill out, you could grab a popsicle – or you could check out the equally cool product updates this month. From a new app integration to invoicing and estimate automation improvements, there's more to give you a seamless workflow.
New Connect to Square app for QuickBooks Online
In a nutshell: With the free Connect to Square app, all Square sales transactions will be auto-imported into QuickBooks® Online, saving you valuable time, limiting manual data entry, and reducing the possibility of errors. Simply review transactions before they hit the books, and you're done.
Check out some of the app's smart features:
Import transactions individually or as a summary. Choose to bring transactions into QuickBooks Online – either as individual transactions or a summary – to have a snapshot of sales data.
Get the sales info you want. Choose the transaction information pulled from Square, such as customer and item details. All sales transactions are captured in a sales receipt for easy viewing.
Multiple location capability. If you have a business with multiple locations, it's easy to import all data in one place, or you can choose which locations are added to QuickBooks Online.
Your transactions now appear in Banking under the App Transactions tab, so that you can easily see everything that was newly imported, as well as transactions already added. Learn more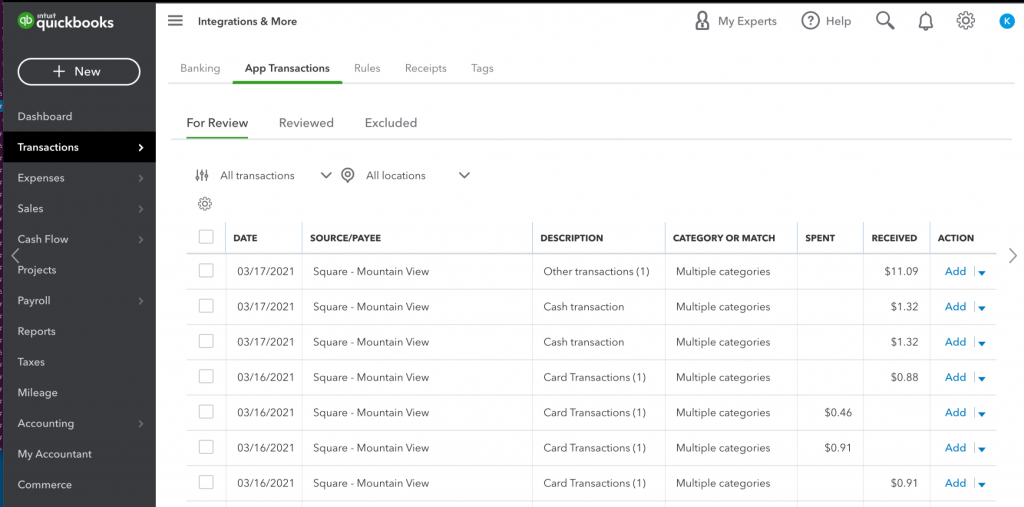 Changes coming to estimates and invoices in QuickBooks Online
In a nutshell: Soon, QuickBooks invoices and estimates will be getting a makeover.
The new and improved experience will allow you to:
Create professionally designed estimates and invoices.
Request an upfront deposit on an estimate.
Get alerted when a customer has accepted and paid your estimates and invoices.
Track all your estimates together in one place.
On the mobile app, you can also:
Autosave estimates created on the go.
Import contacts from your contacts list.
Send estimates and invoices by text message.
If for any reason you need to use any of the old functionality from the existing estimates and invoices experience, you can opt out directly from the invoice creation screen. By doing so, you will lose functionalities from the new experience described above. Learn more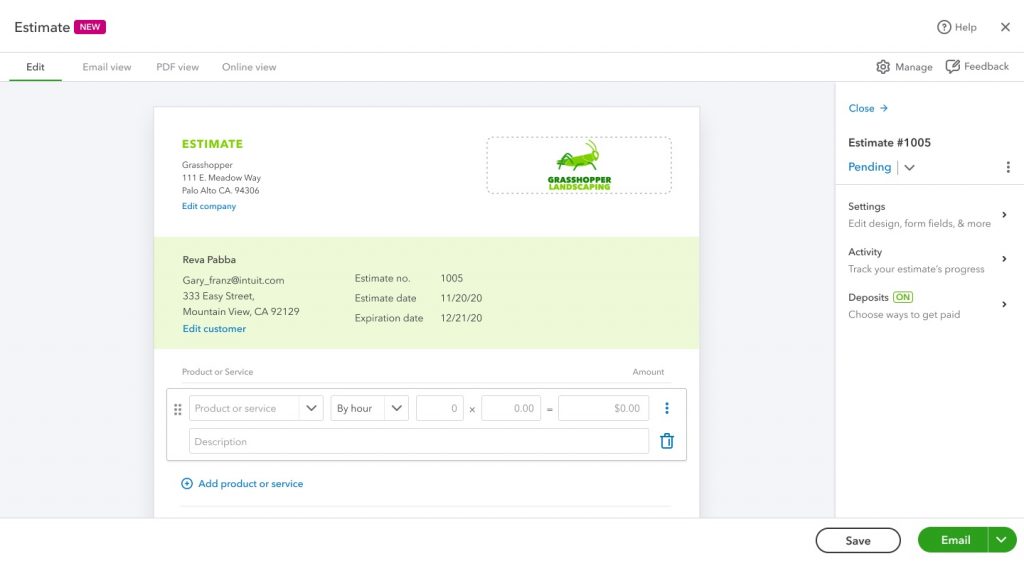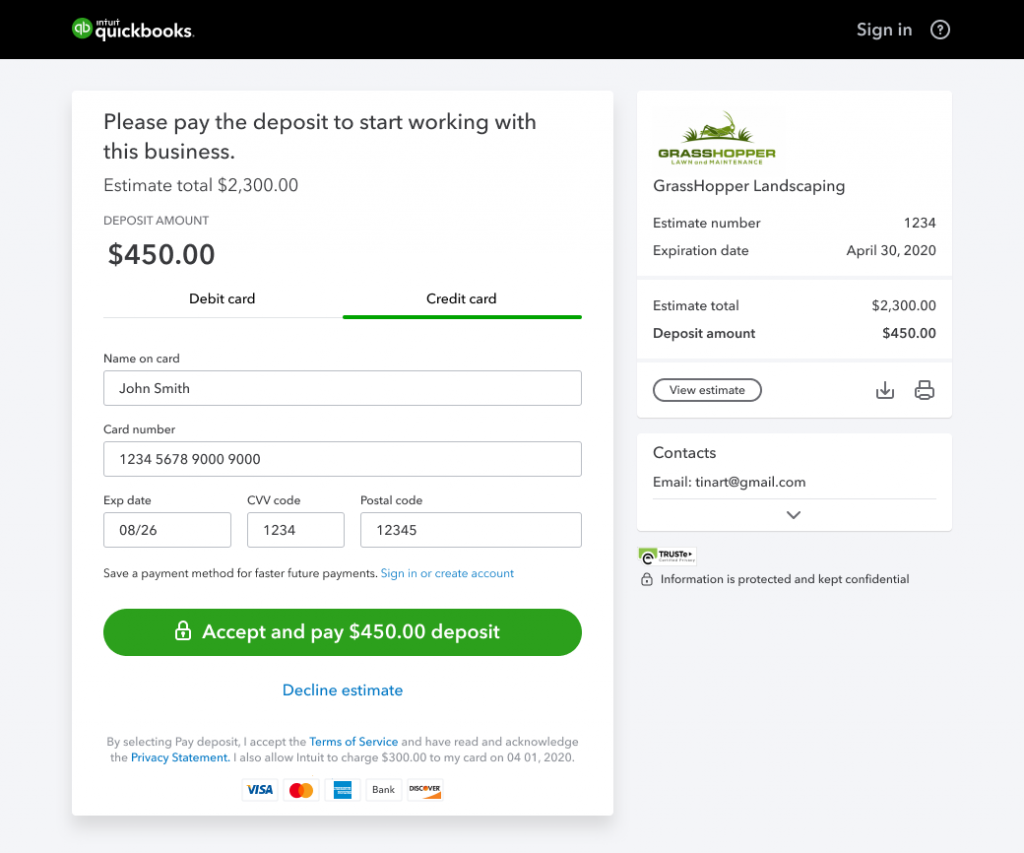 Trips feature in QuickBooks Online available to all admin types
In a nutshell: Until recently, the Trips feature in QuickBooks Online has only been available to the primary admin of an account. By the end of July, this feature will be available to all admin types – primary and company.
You can download reports with a list of all trips for a company from the Trips page.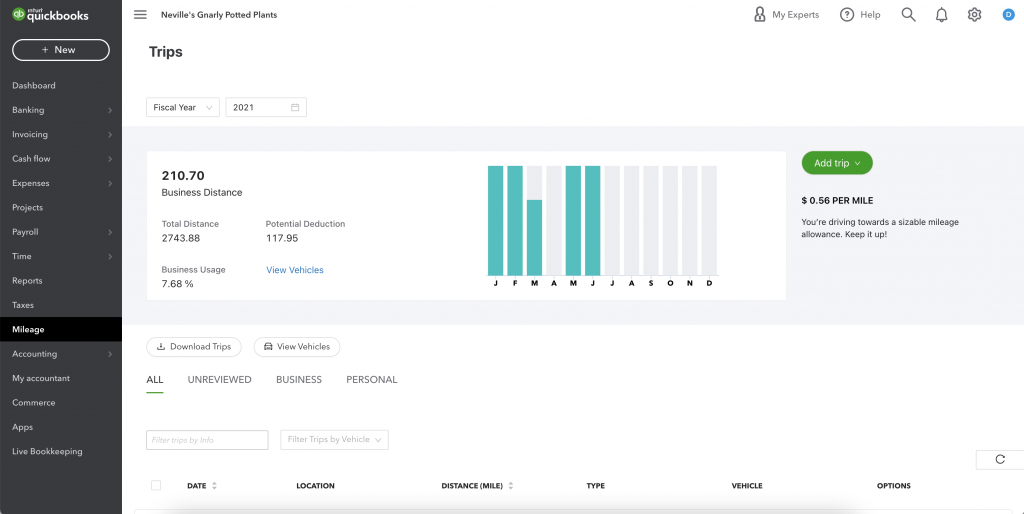 Bill approval workflows in QuickBooks Online Advanced
In a nutshell: Bill approvals is the latest enhancement to custom workflows in QuickBooks Online Advanced, offering a new template and the ability to create a custom approval process for bills.
This feature allows you to create conditions upon which bills do or do not need to be approved in just three steps:
Admin users create conditions for bills that need approval based on paid status, amount, location, vendor, and term.
Tasks are created and assigned to designated approvers for bills meeting the defined conditions.
Bills that meet the criteria will be sent to approvers to be rejected or approved.
This new feature is currently in beta, and is targeted for general availability by the end of July 2021.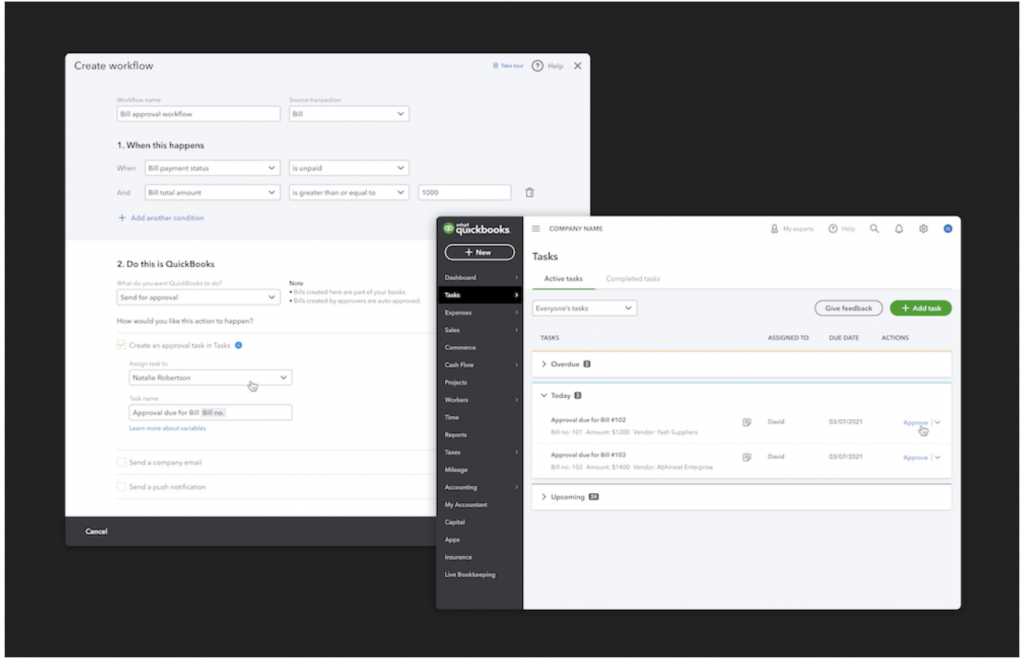 Custom role preview in QuickBooks Online Advanced
In a nutshell: Role preview allows an admin user to test out a new custom role before assigning it to users. The admin can see and experience the roles they are creating to ensure the appropriate access and permissions are granted.
Available only in QuickBooks Advanced, role preview lets you see your custom roles from the perspective of the user before you assign them.
Preview each custom role to ensure users can't access sensitive information.
Verify users have access to the functionality they need to complete the tasks you want them to.
Assign custom roles with confidence when you have previewed exactly what the role can see and do.
How it works:
Users either create a new role, or select to edit an existing role.
After creating or reviewing the access in the role, users move to the next screen, where they are prompted to name and save the role.
The "Preview Role" button will refresh the screen and allow the user to experience the views and access of the role they are creating and editing.
The preview only shows data and information visible to that role, and only allows the user to take actions available to that role.
Any changes made while in the preview mode will be saved to the company file, so users receive a notification that must be acknowledged before continuing to the actual preview.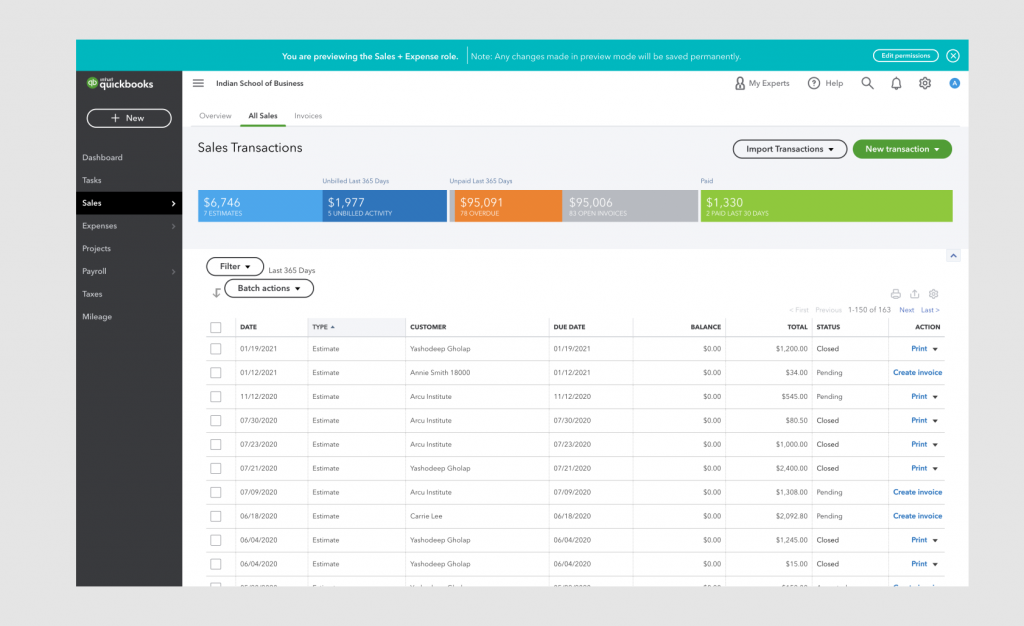 Desktop role migration in QuickBooks Online Advanced
In a nutshell: Desktop role migration speeds up the process of migrating existing desktop users and custom roles to QuickBooks Online Advanced.
Previously, admins were required to manually recreate each user and custom role during setup in QuickBooks Advanced. Now, with automated migration, admins can make sure users have the right permissions and a faster, smoother transition to QuickBooks Online Advanced.
During the data migration from Desktop to Advanced, users are automatically analyzed and sorted by the permissions they have.
The permissions that can be matched are assigned a custom role in Advanced.
Users are also created in Advanced during this migration and assigned the corresponding custom roles.
During setup in Advanced, the admin is prompted to invite users from a list of existing users and their assigned roles.
QuickBooks Online Payroll employee onboarding and flexible setup
In a nutshell: Simple employee onboarding and flexible payroll setup are key requirements when considering a payroll service. QuickBooks Online Payroll now gives you increased flexibility with:
Employee self-onboarding: Invite your clients or employees to enter their personal and tax information, saving you time and making it easier to get started.
Flexible self-paced setup: Set up payroll in the order that makes the most sense to you, and still get your clients and employees paid on time. You no longer need to enter employee information before connecting a bank account to payroll or completing other payroll tasks.