Here's another article in our ongoing series on new features and improvements in QuickBooks® Online.
It's been inspiring to see stellar athletes live up to the ideals of Faster, Higher, Stronger. We understand how ambition propels success; fine-tuning our products is part of our effort to help you get there.
Smart Insights  in performance center for QuickBooks Online Advanced
In a nutshell: Starting now, you can spot key insights without having to crunch the numbers. Located in the QuickBooks® Online Advanced performance center, the new Smart Insights section analyzes KPI trends and highlights what's driving them in a prominent place on your dashboard. You can also get alerts on critical KPIs, including revenue, gross profit, and expenses.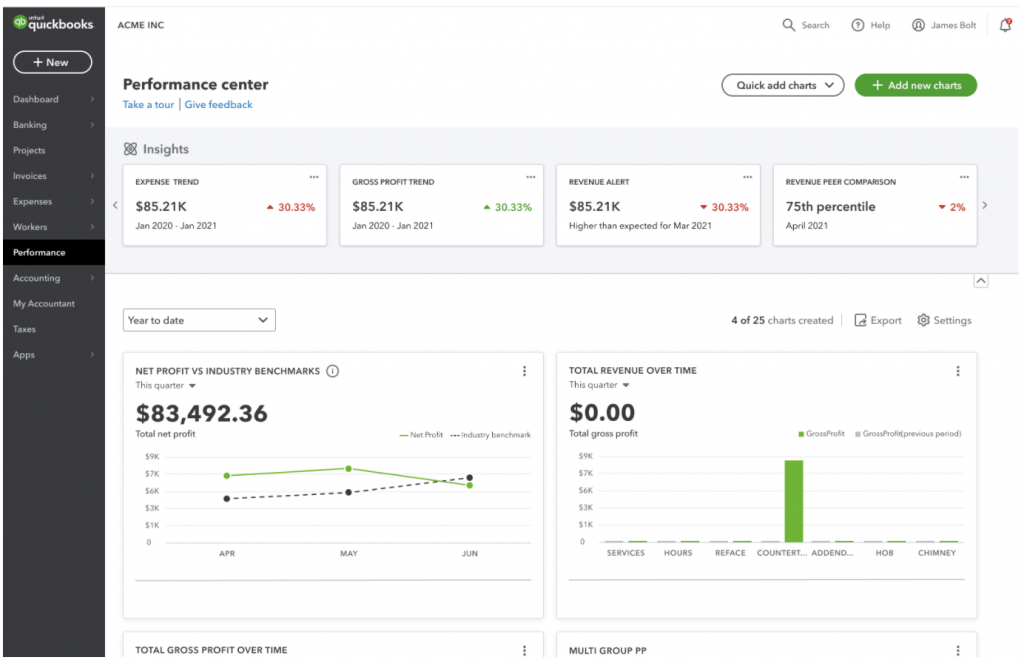 Changes coming to bill approval workflows in QuickBooks Online Advanced
In a nutshell: By the end of August, new bill approver permissions will let you create custom user roles with the ability to approve bills, freeing up time for other important tasks.
Currently, only admin users can approve bills in QuickBooks Online Advanced. Combined with bill approval workflows, this update will allow companies to direct bills to the appropriate person for approval without giving them access to data and features they don't need.
Admin users can now easily delegate approval decisions, so they can focus on higher-value work instead. The new workflow allows admins to implement better controls around their bill approval processes, without risking payment lapses.