QuickBooks® is hosting an event featuring Pitbull that should interest many Intuit® developers. The "Grow Your Business in its First Year and Beyond" roundtable will be held on Wednesday, Sept. 15, at 1pm ET.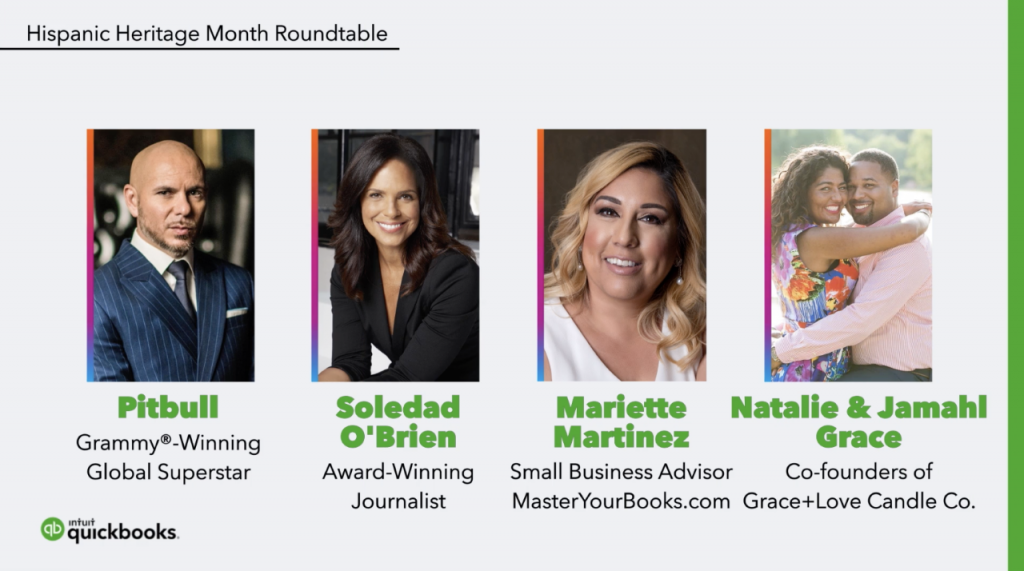 You're invited to come along and watch the discussion between Pitbull (Grammy®-Winning Global Superstar, Entrepreneur & Motivational Speaker) and two small businesses: Mariette Martinez of MasterYourBooks.com, and Jamahl and Natalie Grace of Grace+Love Candles.  The conversation will be moderated by Soledad O'Brien (Award-Winning Journalist, Entrepreneur and Host of Weekly Syndicated Political Talk Show, Matter of Fact).
The event takes place on the first day of Hispanic Heritage Month, which also happens to be the SBA's rescheduled Small Business Week. The theme of the event is around Early Starts. In a recent survey, 49% of Hispanic business owners described their business as being in the "early" stage of its lifecycle, compared to 33% of non-Hispanic business owners.
Register to attend the event here!