IMPORTANT NOTE: If you acquired production keys for your QuickBooks integration prior to Feb. 14, 2022, this information applies to you.
Earlier this year, we rolled out some additional requirements you must comply with before you can gain access to production keys and make your app integration available to QuickBooks® customers. You have probably seen notifications about these requirements via email and the Intuit® developer website; you can read about them in our documentation and in this blog post.
What is required?
The required information includes, but is not limited to, the following:
Where your app is hosted.
Your app's host domain, launch URL, and disconnect URL.
Completion of the app assessment questionnaire, indicating how your app operates, how you manage data, API usage, authorization, error handling, legal compliance, and security.
Please note that the information you provide is not shared with QuickBooks customers, other app developers, or anyone outside of Intuit.
To whom does this apply?
The requirements apply to all apps that use Intuit APIs to access production data, regardless of whether they are private integrations or are made publicly available. You must provide the required information and complete an app assessment questionnaire for each of your apps to maintain compliance with the Intuit Developer Terms of Service.
NOTE: If your app is one of the many apps that got production keys before these new steps were rolled out on the developer portal on Feb. 14, 2022, you must provide the required information for your production apps by July 31, 2022.  Failure to do so may result in disruption to your app and your customers.
How do I know if I need to do this?
Log in to your Intuit developer account, navigate to your dashboard, and choose one of your apps: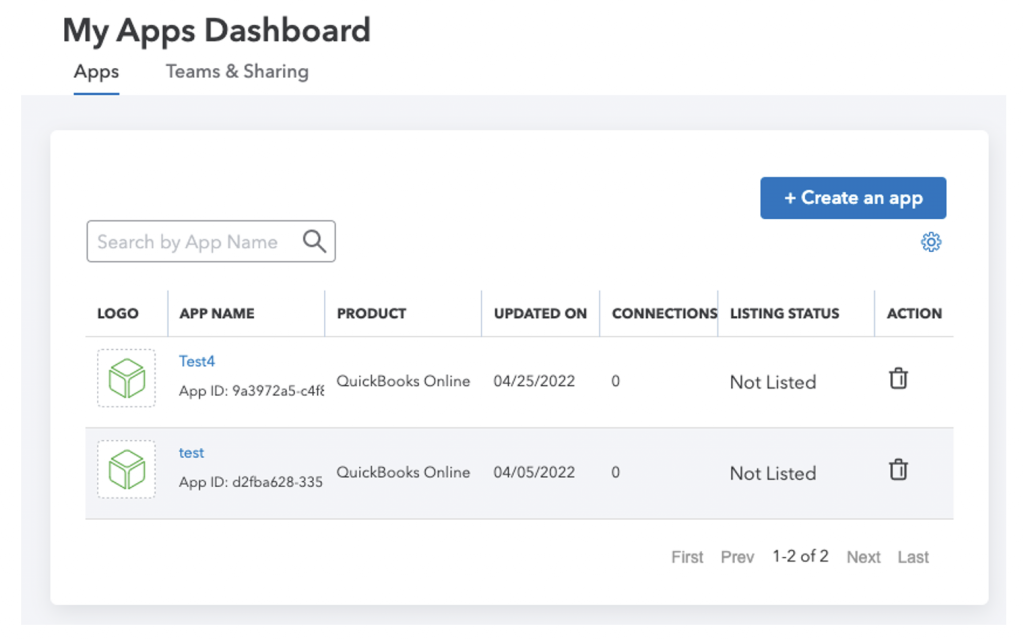 Next, select Keys & credentials under Production Settings. Here you'll see a list of the outstanding items required for the selected app: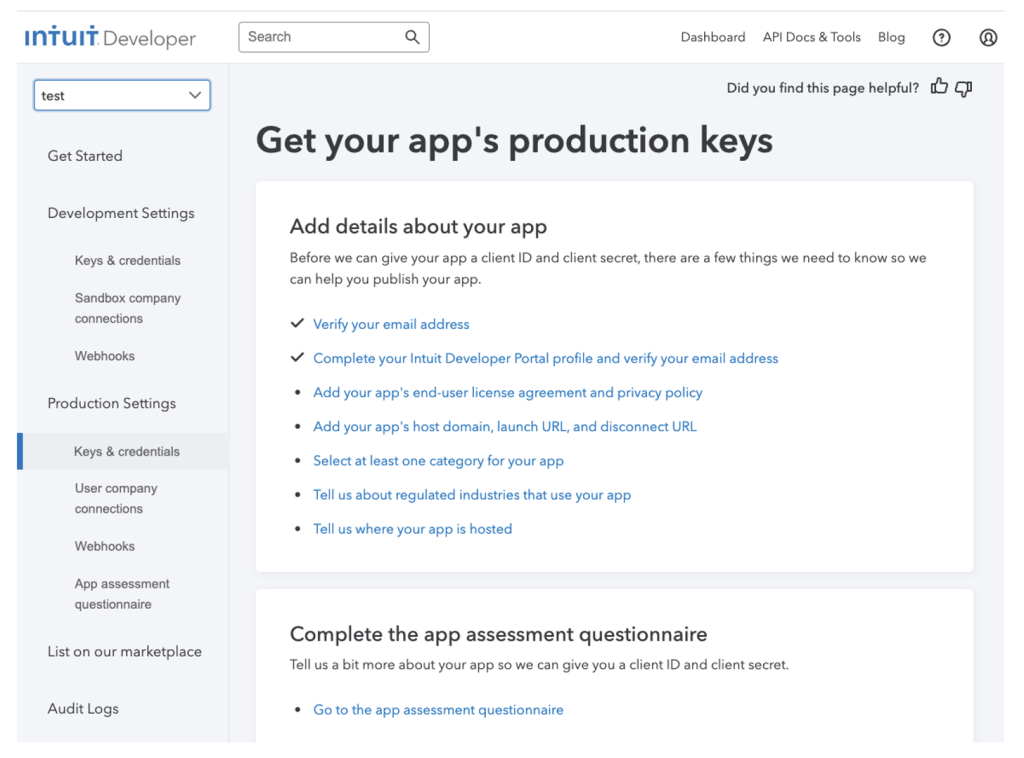 If you have more than one app, repeat this for each app for which you need production access.
Can others on my team contribute to the app assessment questionnaire?
We encourage you to work with subject matter experts at your company to get the information you need to complete the app assessment questionnaire. Everyone who is a part of your Intuit Developer app Team will be able to access, save, and submit the questionnaire. Once you have collected the required data, it takes about 30 minutes to fully complete a questionnaire.
What happens next?
Once you provide the required information and successfully submit a completed questionnaire for each of your apps, your questionnaire approval status will be displayed on the portal (almost) immediately.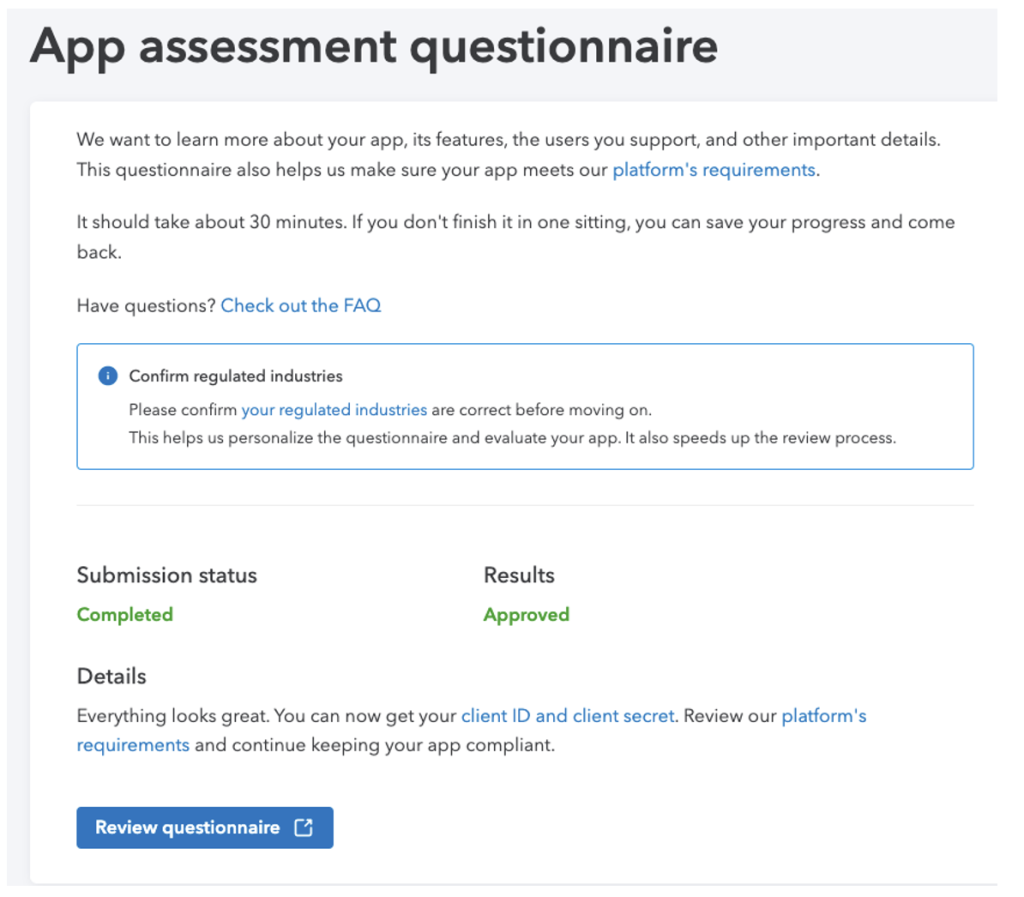 If your app assessment questionnaire results are Approved, no other action is required. If it is not, we'll notify you if additional information needed and any other next steps. If you have questions or concerns, please submit a support ticket.
Remember that if you have more than one app that accesses production data, you must provide the required info for each of the specific apps.
Where can I get help?
Please check out this FAQ page for more details about the requirements and the process. If you need further help, please contact us directly by submitting a support ticket and our dev support team will help you!