We know app development isn't always a solitary experience. You might be collaborating with other programmers, engineers, testers, and even marketers as you build your QuickBooks® app integration and get it ready for customers.
Did you know that you can create a shared workspace for your QuickBooks app integration? With a shared workspace, you can invite colleagues and coworkers to collaborate with you, while still managing their privileges and permissions. We call that shared workspace your team.
Setting up your shared workspace with the Teams feature
You can convert your current app environment to a shared workspace or you can create one new shared workspace. To do this, start at your Dashboard.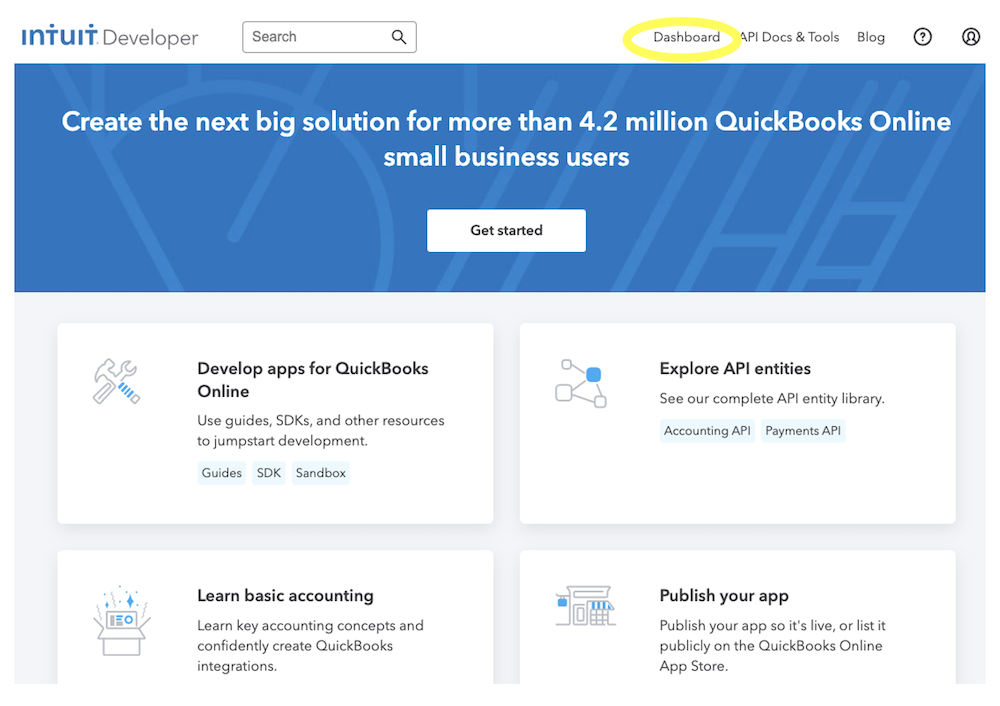 When you open your Dashboard, you will see the apps that you've already created listed in the Apps tab. Notice there is a Teams & Sharing tab next to it.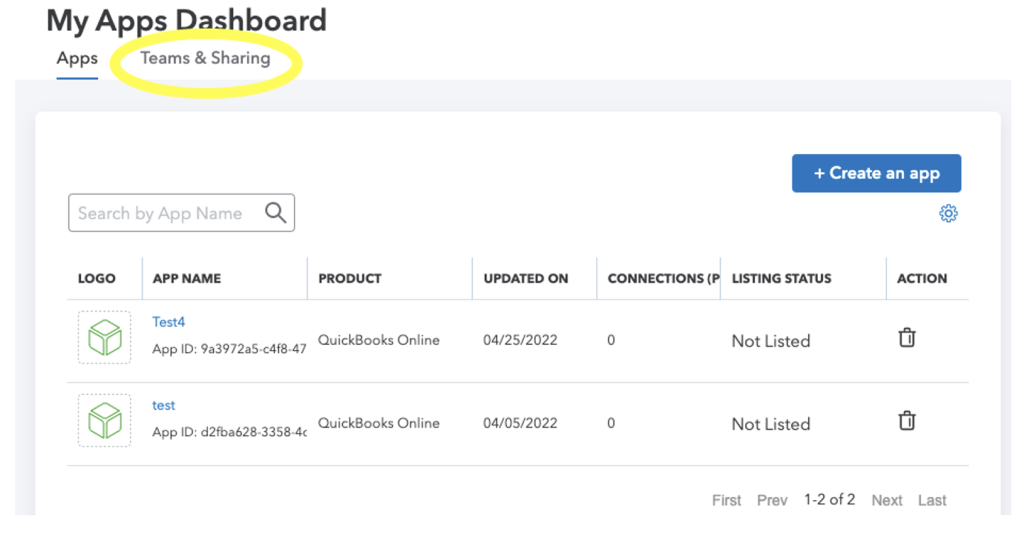 If you already have an Intuit Developer account, and have created one or more apps, you can share those apps under a shared team, or you can create a brand new team.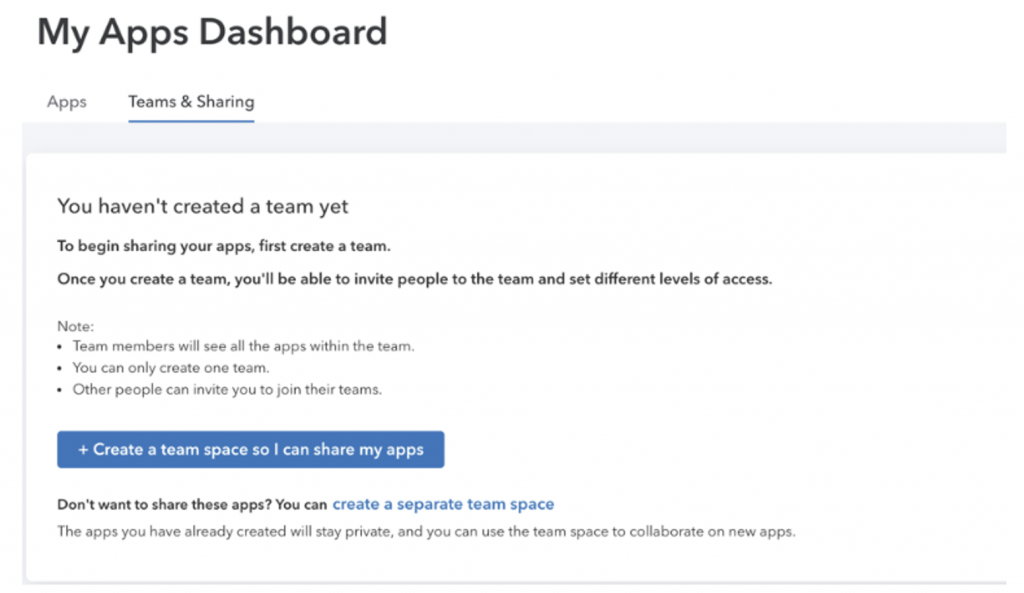 If you are new to the developer portal, you can simply start with creating a new team before you begin to work on your app integration.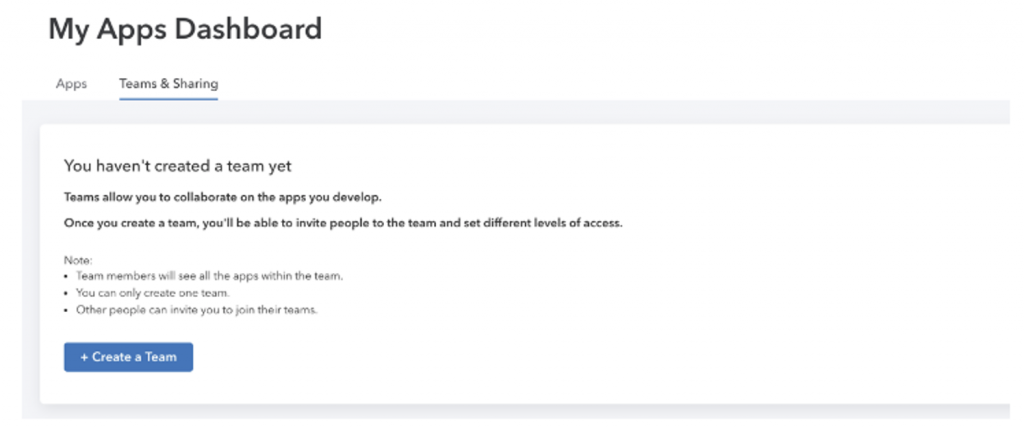 After you've created your team, you can invite your coworkers to join the workspace. You can assign roles (admin, developer, marketer) and set specific permissions for them.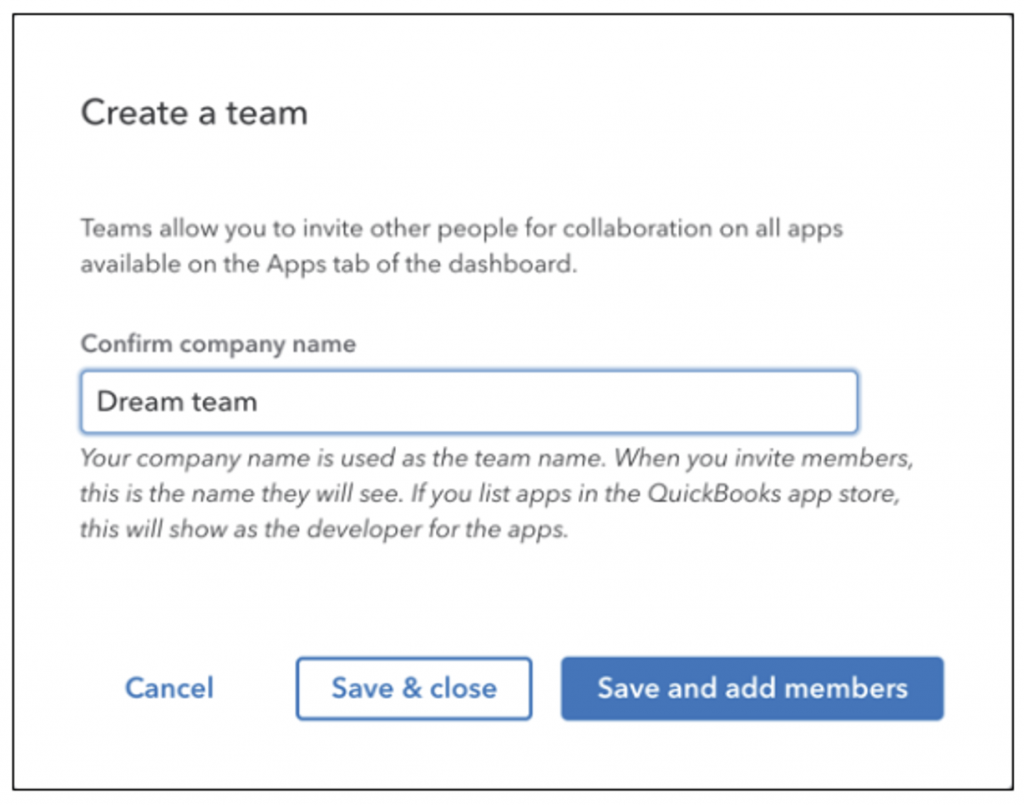 Creating the team makes you the team Owner; you will have maximum privileges and permissions. As the Owner, you can invite members (sent by email through the system) and assign them specific roles:
Admin: Has all permissions that the Owner has. However, the Admin cannot remove the Owner.
Developer: Access to development keys, but has other access points protected by permissions.
Marketer: Access to manage app card listing, but has other access points protected by permissions.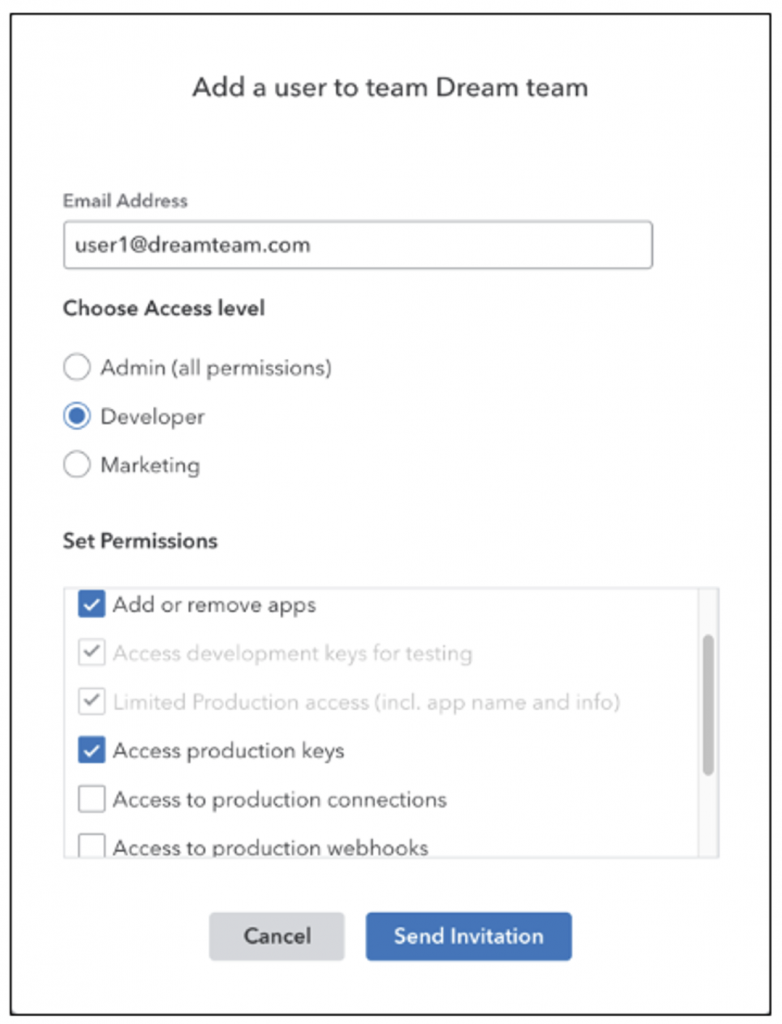 After team members accept their invitations, they will have access to the apps that are in the team's shared workspace, based on the permissions you assigned.

Benefits of using a shared team workspace
The admin/owner of the team can allocate specific work to their team members based on their roles and access rights, which brings efficiency and productivity in development and ongoing maintenance.
Permissions and role-based access provides better security and confidence that the right people have access to just what they need.
Allows for smoother transition and ongoing maintenance of apps when people leave the company/team.
If you haven't yet set up a shared workspace for your team, we encourage you to try it.