As you know, we on the IPP Team have been busy with the launch of the new developer experience last week. Between fixing bugs, and preparing for our next release, we took some time to attend Finovate Spring 2013 and had an event of our own called "AppRising".
Let me recap both events.
Finovate
Finovate is a conference for technology innovations in the finance and banking industries. Over 70 companies had 7 minutes each to demo their product to over 1500 paying attendees. The nice thing about Finovate is that no slides are allowed; so you really get to see innovative products in action. In fact many companies even launch their new product while at the Finovate conference. As you can imagine it is a very exciting event.
Overall, the demos had a few major themes: ewallets, login credentials management, mobile, lending marketplaces, bank security, payments, and small business.
We were very honored to see 6 companies demo new and exciting products that use the Intuit Partner Platform.
Wallaby Card – By using the Customer Account Data API, they help consumers maximize their credit card promotions.
InvoiceASAP – Provides secure invoice documentation in the cloud and fully integrates into QuickBooks.
Kabbage – Uses QuickBooks accounting data to extend instant lines of credit to small businesses when they need it the most.
Mint – Debuted a new product for small business called "Mint My Business"
LivePlan – Creates custom business plans for small businesses using their QuickBooks data.
BCC Easy – Uses QuickBooks accounting data to speed banks in making credit decisions.
AppRising Party
We rented a great venue, The Mighty, added food, drinks, and decorations. Tossed in DJ ThreeM, and a custom t-shirt press. We invited developers, accountants, VCs, press, along with many members of the Intuit team. During the party, some of the Finovate developers from above demoed their products, we also showed many of the things we have been working on, including an exclusive sneak peak of the new Apps.com.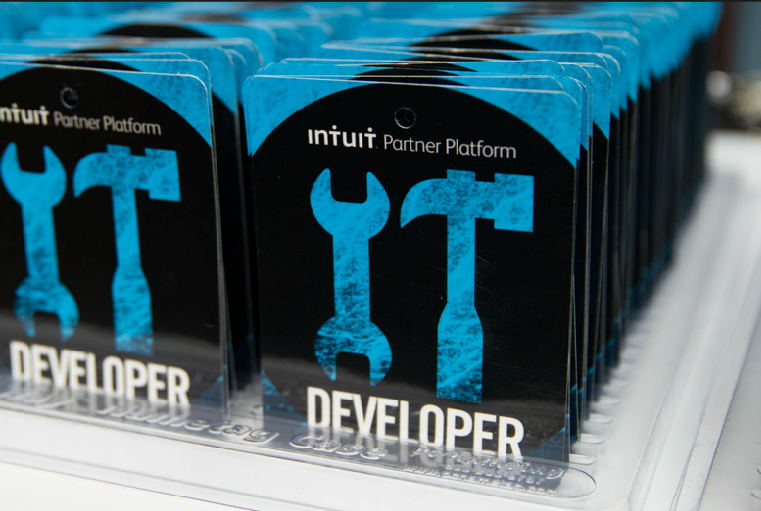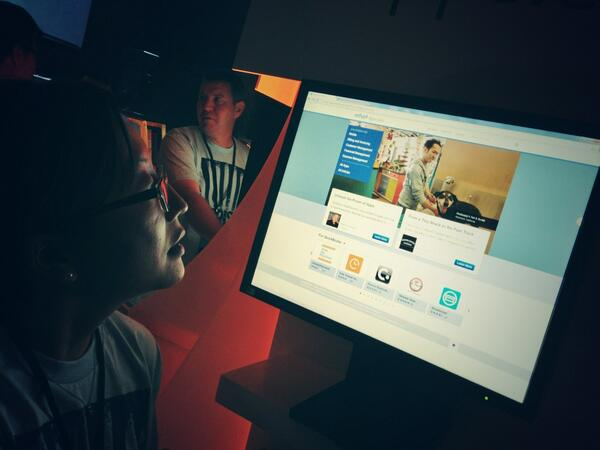 It was great to see everyone celebrating the hard work that all of us have been putting in on both the developer.intuit.com site, as well the individual apps created by our great developers.
After attending both Finovate and our "AppRising" party, it is pretty clear that the lives of small business owners everywhere are about to change for the better, because of the work all of you are doing.
Hopefully we'll see you at the next convention or party! I have a feeling we all are going to have many more reasons to celebrate in the future.
-david