The title of this post says it all! We are moving to a new status system that is now the single source of truth for scheduled and unscheduled outages related to the IPP Platform. 
Bookmark, save or subscribe to the IPP Status dashboard:
http://developer-status.intuit.com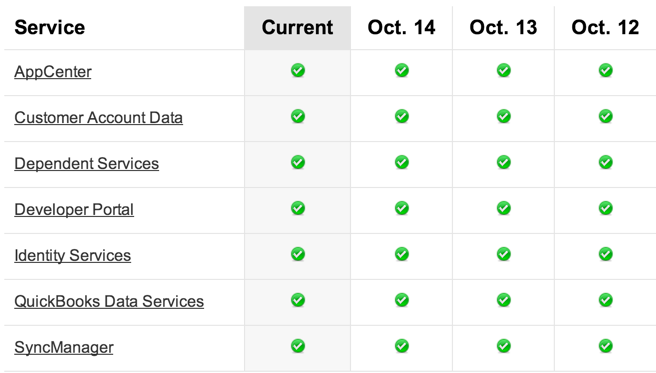 If you like to use twitter for your status updates, you will be happy to know the status system will automatically tweet to @IPPStatus
We are using an external system so even if our website goes down you will be able to know the status of all IPP systems and how you or your app might be affected. 
This is just one more step in our efforts to improve your experience working with our platform. 
Un-important: We do not recommend staring at the green checkmarks too long.  One of our interns stared at the checkmarks for several hours and was seeing checkmarks in his dreams.  Needless to say, he sold his green car and now has a blue car. We really loved that green car.