Years ago, when I was a developer building ViewMyPaycheck on the Intuit Partner Platform, one of the biggest gripes my team had was: it was almost impossible to see how many customers we had. It seemed so obvious, we needed a developer dashboard.
Fast forward to today, developers have it way better. Last week we started rolling out developer dashboards!
You'll see the new dashboard once you are signed into your developer account on your "Manage App"s screen. It'll look like this:



The dashboard on the "Manage Apps" screen, is just a quick snapshot of the last 6 months. All the cool dashboards, and reporting stuff is under the "QuickBooks Report" menu.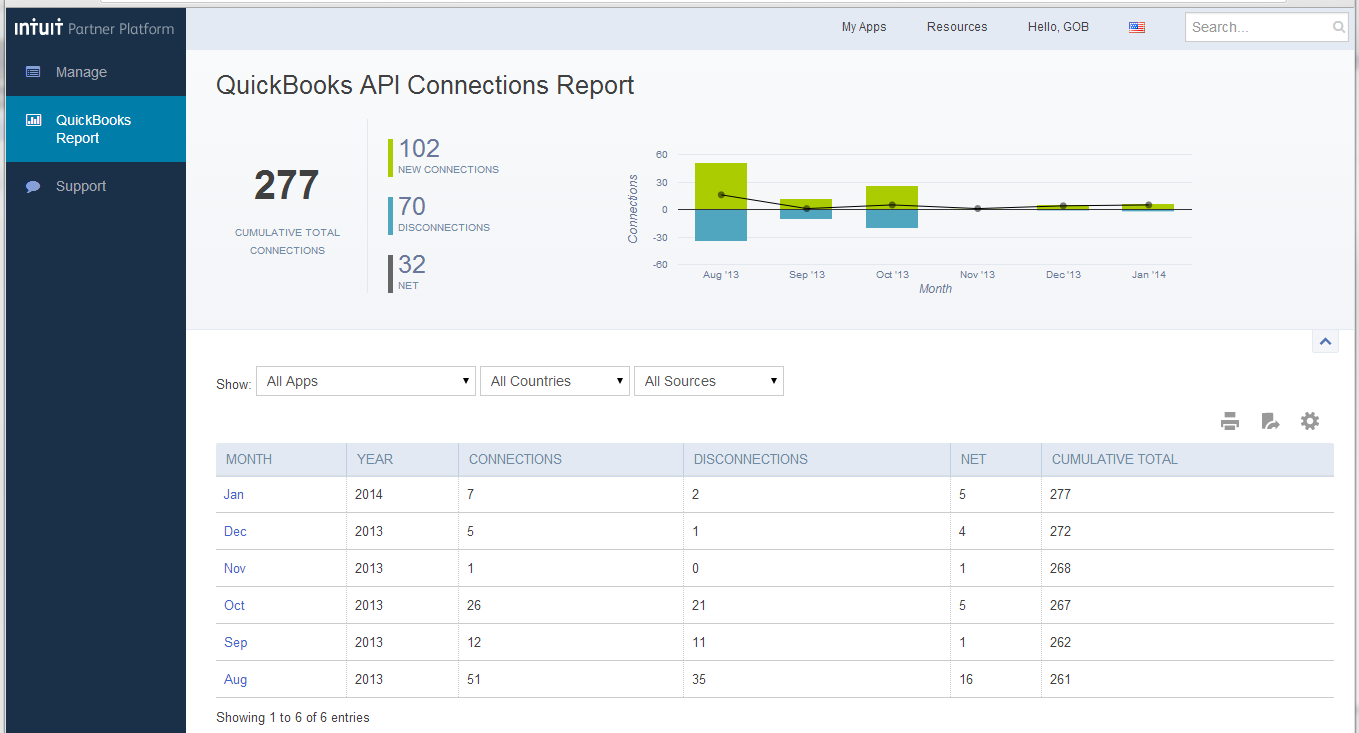 In this view you can do the following:
Change the selected date range
Filter for a specific app, region, or connection type (or a combination of all three)
Drill down to a detailed level report for a specific month
Export to a PDF or CSV file
Obviously this is just a v1, and we would love to hear your thoughts on what else you want to see in a developer dashboard, or any other reporting needs you would like to see addressed. Please leave your feedback in the comments below.
-david