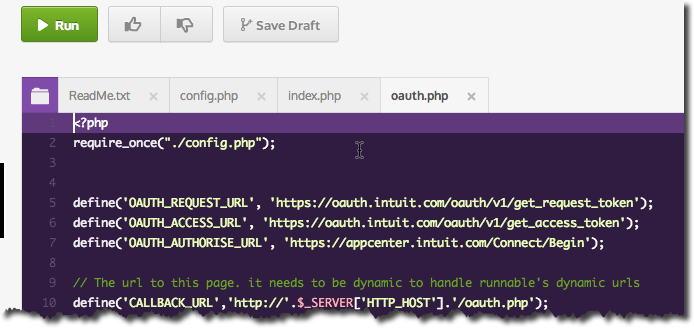 I put together a new code example that you can run in less than 5 min. You don't need to worry about dependencies, libraries or SDKs. I have that all taken care of.
Go run the QuickBooks OAuth example here


Your feedback is very important with this new type of sample code. Do you like the runnable.com format? Would you like to see more of these examples or do you prefer other examples? Are you interested in contributing examples, then having us link to them? Any feedback is helpful, as no feedback is a sign that this type of example is not valuable.