For those who work within a Developer Program, going to an event called Developer Week is an exciting thing – we get to engage with our community, talk about the opportunity for developers to create for small businesses and generally "talk shop" with other dev programs.
Hack On!
Developer Week 2015, held in San Francisco this past week, gave us the chance to interact with developers from all over the country and the world. At the weekend hackathon, we had a chance to vet out innovative ideas focused on our challenge of coming up with the best hack to address a small business problem. 
Our hack challenge winners, Team Arnie, came all the way from the Netherlands and created a unique and light-hearted (and dare we say it, cool) way to get invoices paid – by using the voice of Arnold Schwarzenegger to provide not-so-gentle reminders.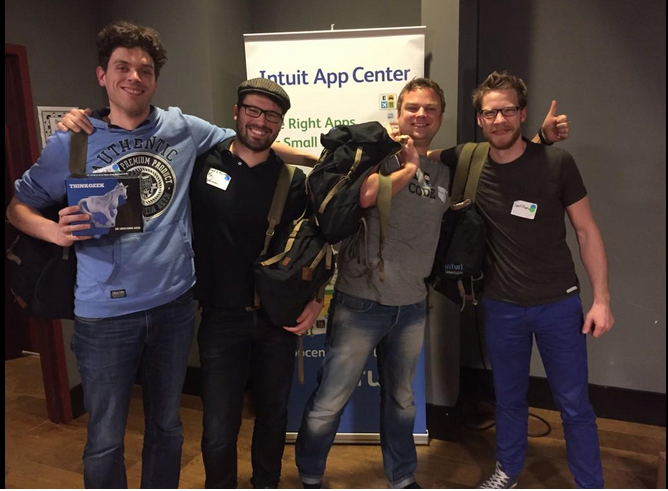 "Team Arnie" at the Hackathon
Hanging out with "Our Tribe"
The conference officially opened on Tuesday, February 10. From our space on the busy expo floor, we were able to share what our developer program encompasses as well as show off Apps.com and all the great apps that developers have built and integrated with QuickBooks Online to provide small businesses with a seamless foundation for all their business processes.
We also attended the Developer Evangelist summit to talk shop with like-minded devs from other programs – and to scope out folks for an opening on our team. (Interested? Check out the job specs here.)
The Opportunity for Developers
On Wednesday, conf day 2, Intuit Developer VP and GM, Avi Golan, shared the opportunity for developers to create apps to solve small business woes. Did you know that developers can access Intuit's customer base of 600M small businesses worldwide and the ecosystem around? (In the U.S. alone, there are 29M small businesses!) And that there is currently $1.5T in commerce managed through QuickBooks Online?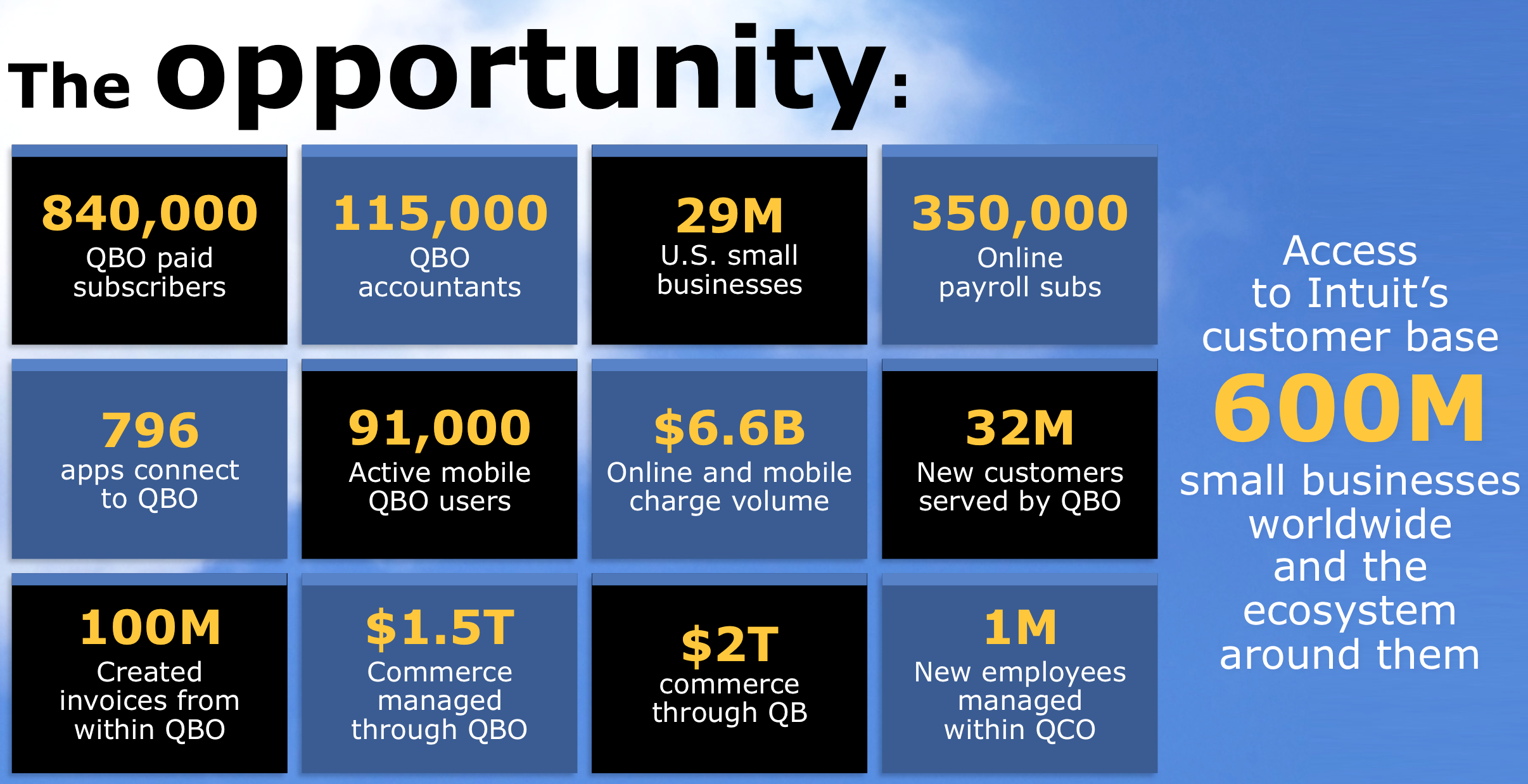 Want to know more? Follow our Slideshare channel, the full preso will be posted there soon!
Peter Vogel, Intuit Principal Solutions Architect, also led an hour-long hands-on workshop to walk developers through our APIs, talk with them about our tech resources, support network, sandbox and documentation. Didn't make it to Developer Week? NO problem! We're planning several webinars, blog posts and other face-to-face opportunities to get developers new to our program more familiar with all of the things available to them to delve into creating apps for small businesses.
Check out our Facebook page for more pics of our time at DeveloperWeek, and follow us on Twitter at @IntuitDev to keep abreast of all the activities we have planned for our developer community in the coming months!