We know we've had some mis-steps in keeping you informed in a timely and consistent way about the status of our site and services, maintenance, outages, and up/down time. 
We've heard you, and we have made some changes that we think you'll like. We are excited to tell you that we have launched a new and much improved status dashboard. Check it out at 
status.developer.intuit.com. The new site is powered by StatusPage.io.
The new status dashboard lets you view current and historical status (from Friday 6/5/2015) of all our service components.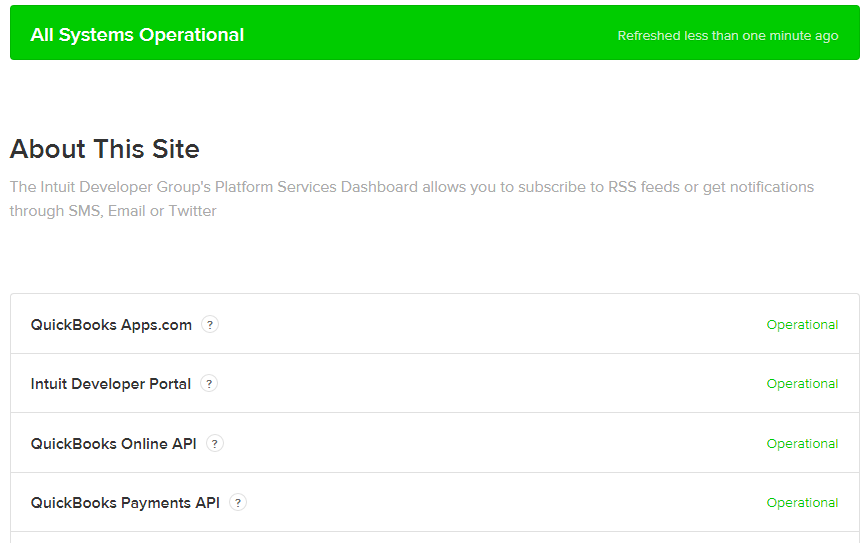 Subscribe to the dashboard via email, SMS, RSS, or Twitter to be proactively notified of service issues or outages; no need to come to the Intuit Developer site to check the dashboard page directly. We'll send the status to you.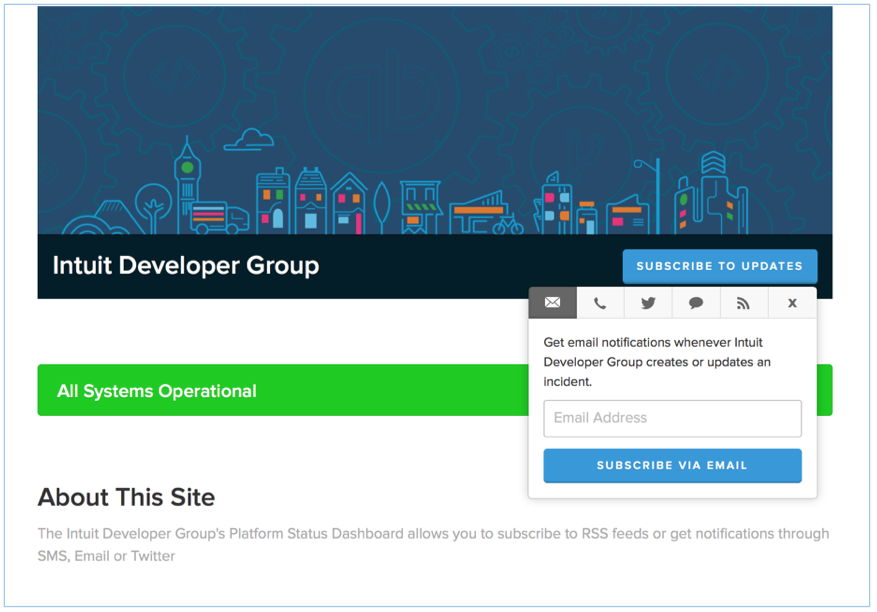 This new dashboard lets you subscribe to individual service components or just one incident. It also gives you the capability to look through historical incidents; you can reduce the clutter by filtering by components.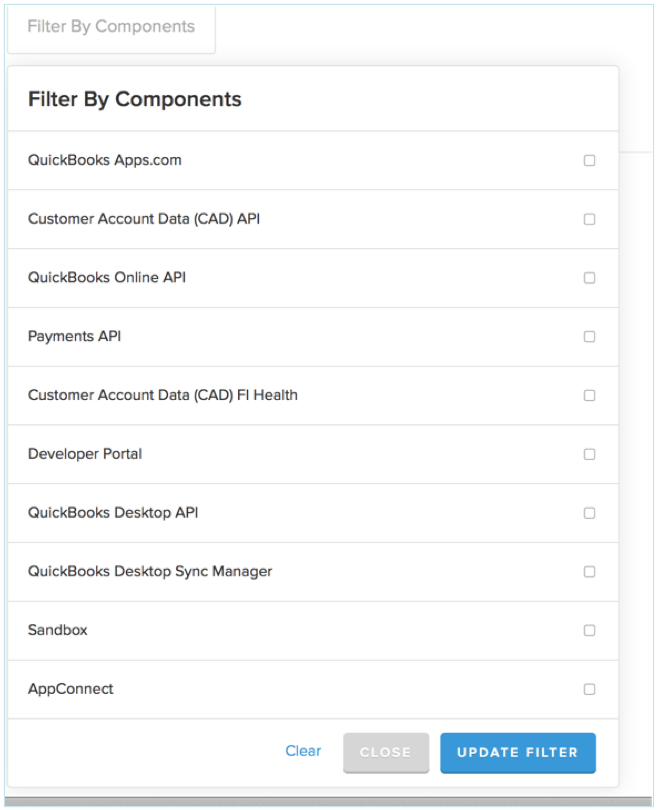 We will use this dashboard to notify you about any scheduled maintenance or releases that include downtime.  If you subscribe, you will receive updates before the maintenance starts and once it is complete.
All our statuses will automatically be tweeted to @IntuitDevStatus.
Head on over and subscribe @ http://status.developer.intuit.com