The Intuit Developer Group is excited to head to Tel Aviv later this month. Intuit is a multi-national company through our recent acquisitions of Porticor and Check. We're looking forward to meeting with local Intuit employees as well as learning more about the local startup scene and the innovation taking place in the developer community.
We're working with long-time Intuit partner Citi to showcase why the small business market is the next big thing at their technology accelerator meetup on June 22: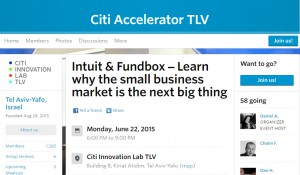 Joining us at the meetup is Fundbox, a partner who integrates with QuickBooks to help small businesses overcome cash flow gaps and get paid. If you won't be able to join us in person in Tel Aviv, you can read and hear more about their success on our site.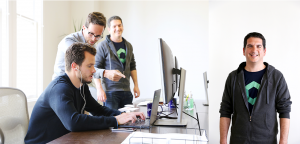 If you're in Tel Aviv, I hope you can join us on Monday, June 22nd at 6pm.  Register now!
— Avi Golan
VP and GM, Intuit Developer Group