Last month at Scaling New Heights in the colorful host city of New Orleans, Intuit Developer gave qualifying app developers a whole new meaning to "The Big Easy." As part of an Intuit Developer promotion, winning developers found many opportunities to present their newly launched QuickBooks Online apps and engage with 1000+ small businesses and accountants in attendance. What made it so easy? In addition to two sponsor passes and free lodging, winning developers received:
A dedicated, turnkey booth space with great foot traffic in a prime location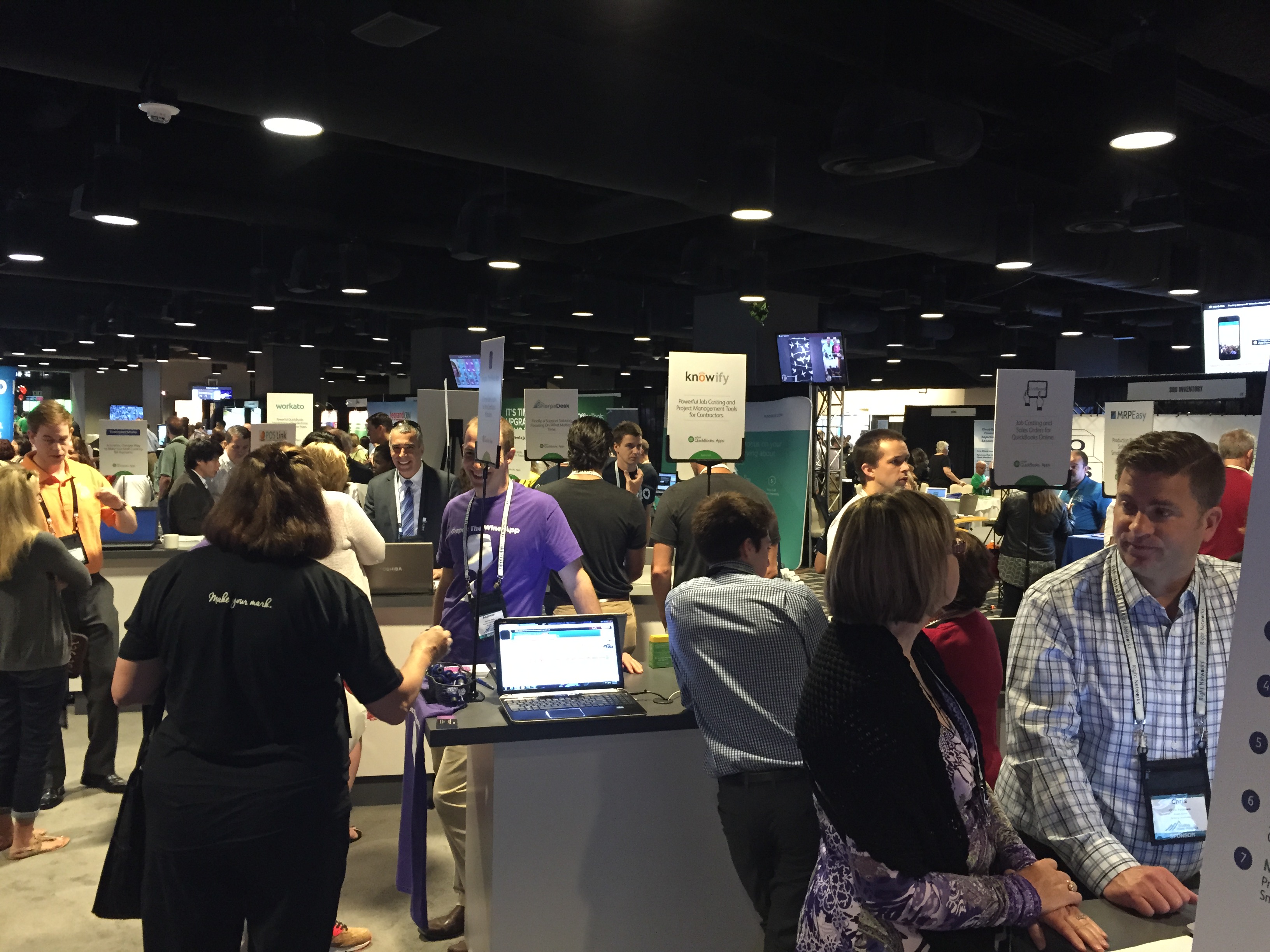 An opportunity to present a five-minute pitch at Intuit's Apps Pavilion booth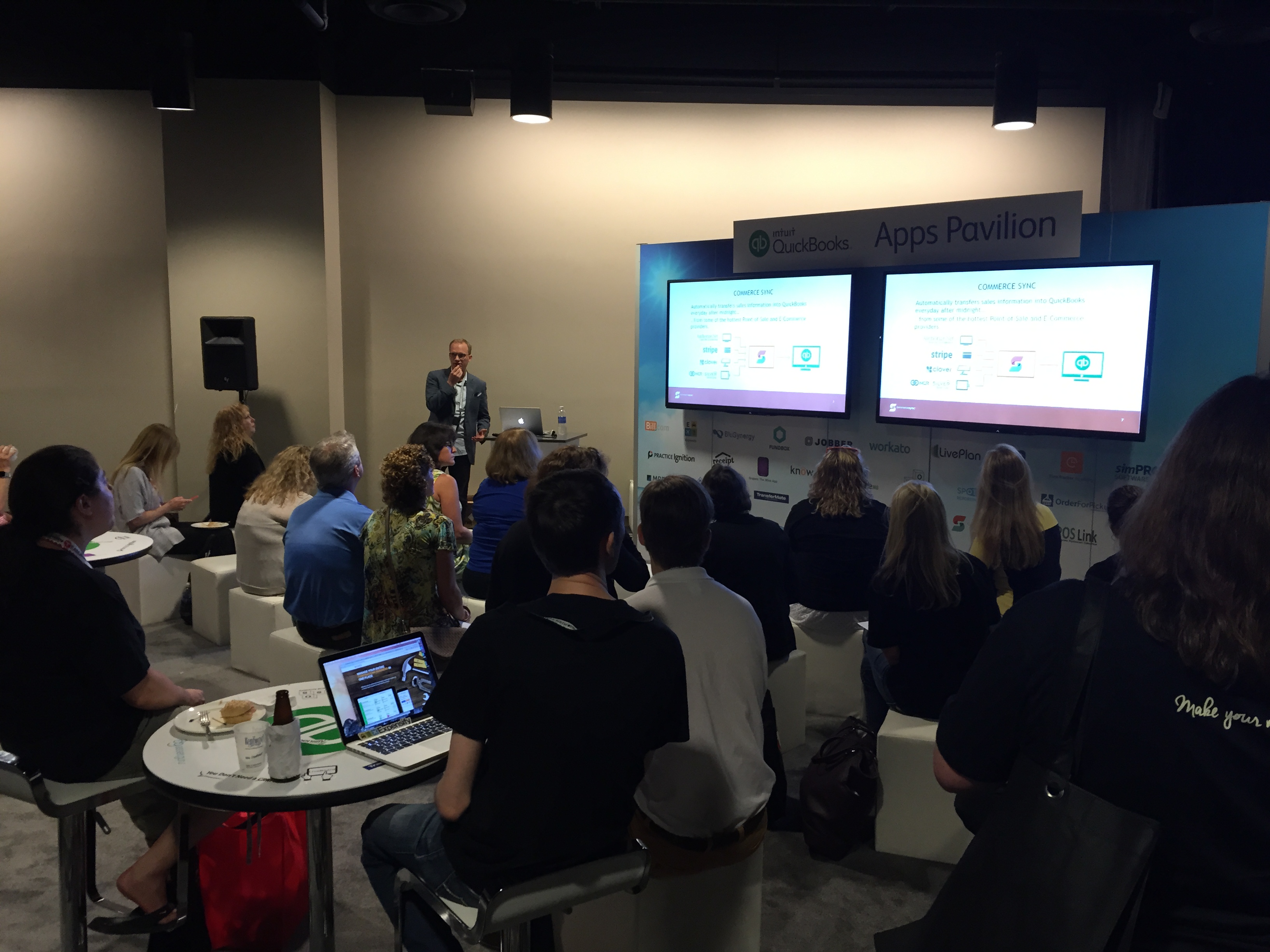 A forum to ask questions and receive tips and feedback from a panel of QuickBooks ProAdvisors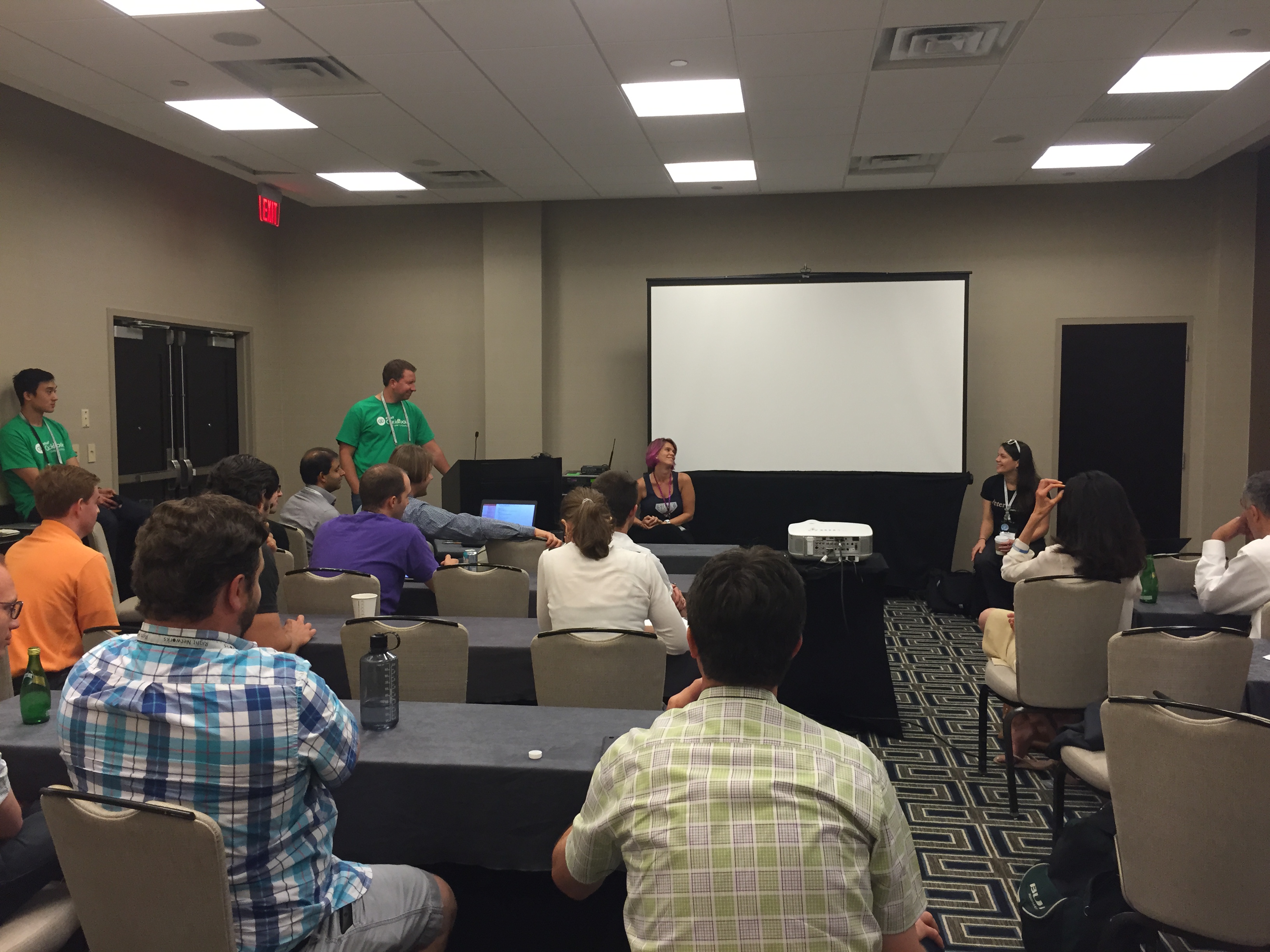 A Very Important Developer (VID) mixer with accountants to network, mix, and mingle
A group working session with the Intuit Developer team, including discussion of marketing best practices, QuickBooks App Store (Apps.com) product updates, and app development support
Four of these winning developers share their impressions:
Having worked with Intuit closely on their flagship enterprise product for importers at Visco Software, Andrew Peck said the Intuit Developer promotion really "kicked us in the pants" to finally hammer down a new app framework. They developed their first industry-specific app, Grapes: The Wine App for QuickBooks Online. At Scaling New Heights, the Grapes team gained 50 meaningful leads and early results showed double the traffic to their listing in the QuickBooks App Store at Apps.com.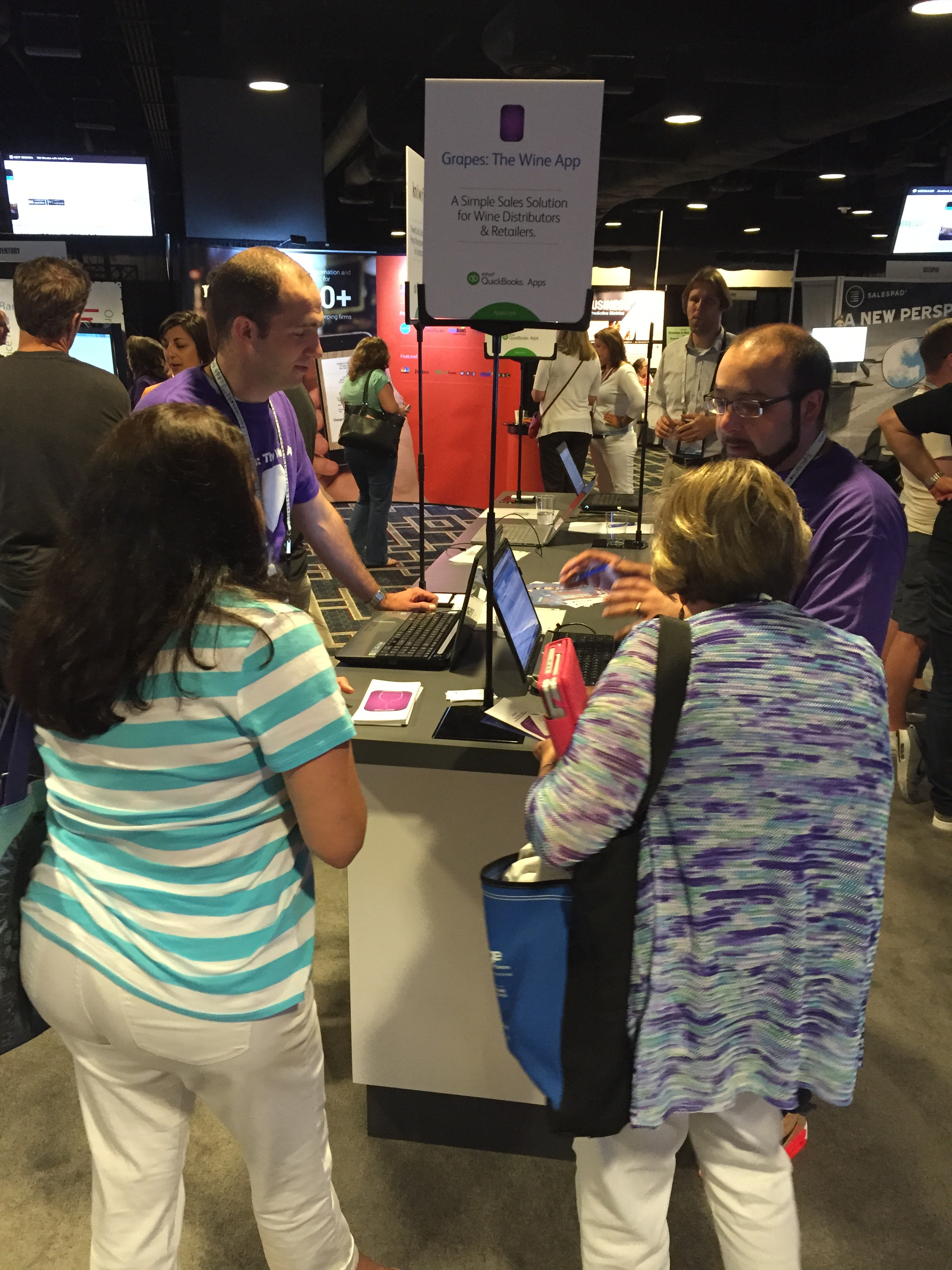 According to Andy, "Being able to present Grapes at Scaling New Heights this year was very rewarding. It gave us a great chance to demonstrate our first industry-specific app to prospective clients and business partners in a very direct way. We were literally 'front and center' at the exhibit hall, giving us the sort of exposure a young app like ours desperately needs to get any sales traction. We have big plans to continue to 'nichify' (create multiple niche industry apps, based on the framework for Grapes), and are excited about the opportunity to promote those apps through Intuit's various marketing channels."
As an end-to-end job management solution for the trade contract industry, simPRO knew the benefits of building apps for QuickBooks Online — namely, exposure to 1,000,000+ subscribers with the ease of being able to trial the product. An Australian company breaking into the U.S. market, simPRO no longer debated about where to put their new app on the product roadmap. They quickly moved into high gear after learninig of the Intuit Developer promotion.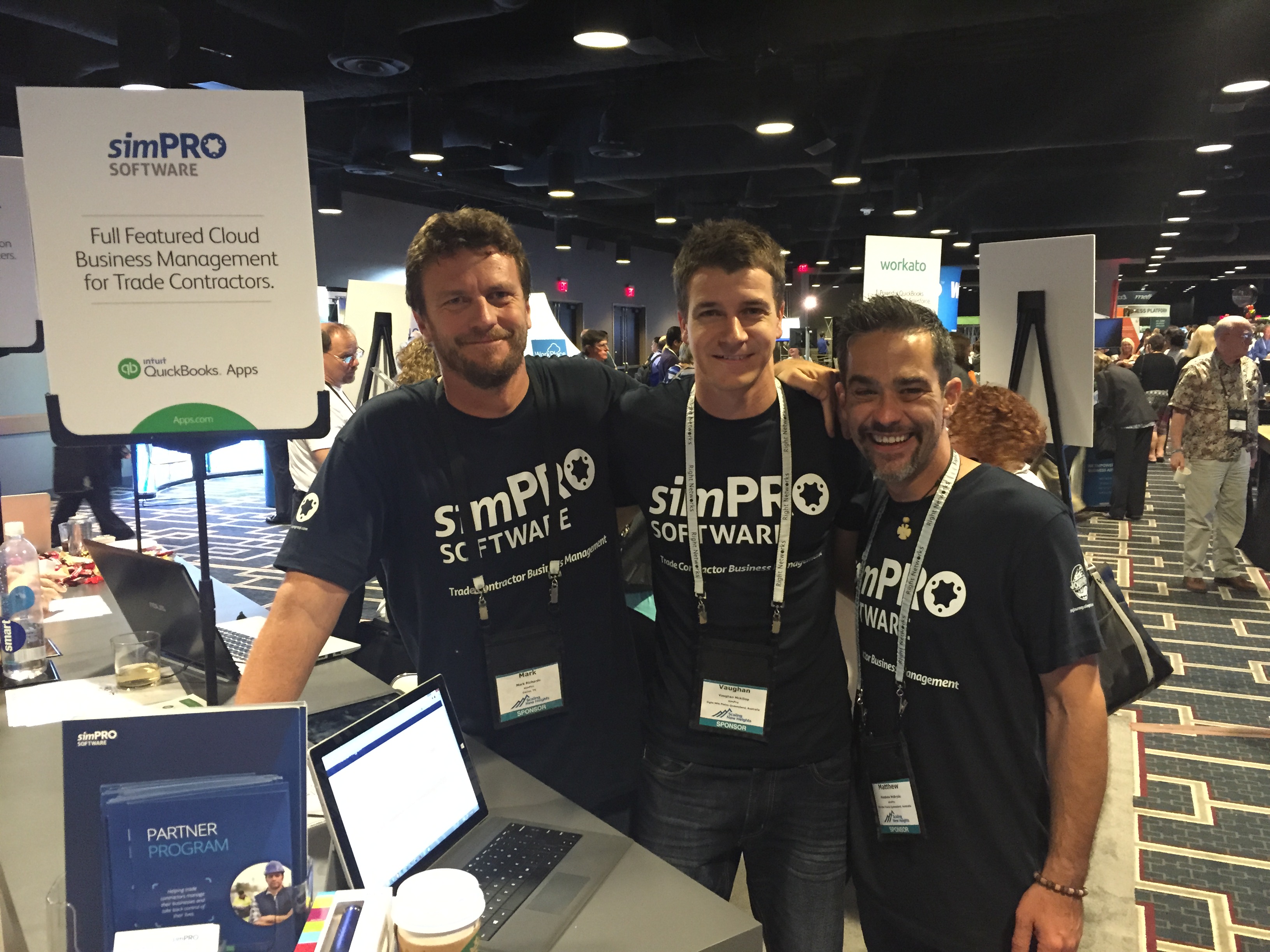 At Scaling New Heights, simPRO talked with QuickBooks ProAdvisors, worked with the Intuit Developer team to improve integration, and determined how to differentiate from the competition. Not only that, they were happy to receive over 100+ leads from the event. "Scaling New Heights has been a great opportunity to connect with the QuickBooks ProAdvisor community to build partnerships and be a part of the future cloud movement for QuickBooks Online," said Mark Richards of simPRO.
David Eaglesham has prior experience integrating his manufacturing ERP solution, Manudyn, with QuickBooks Online, just in the past year. But he kept having conversations with potential non-manufacturing customers who needed a simple tool for job costing and inventory management not yet available in QuickBooks Online. Other priorities kept coming up, but when he heard about the Intuit Developer promotion, he made it a priority "side project" and developed LiveBoard in a matter of days.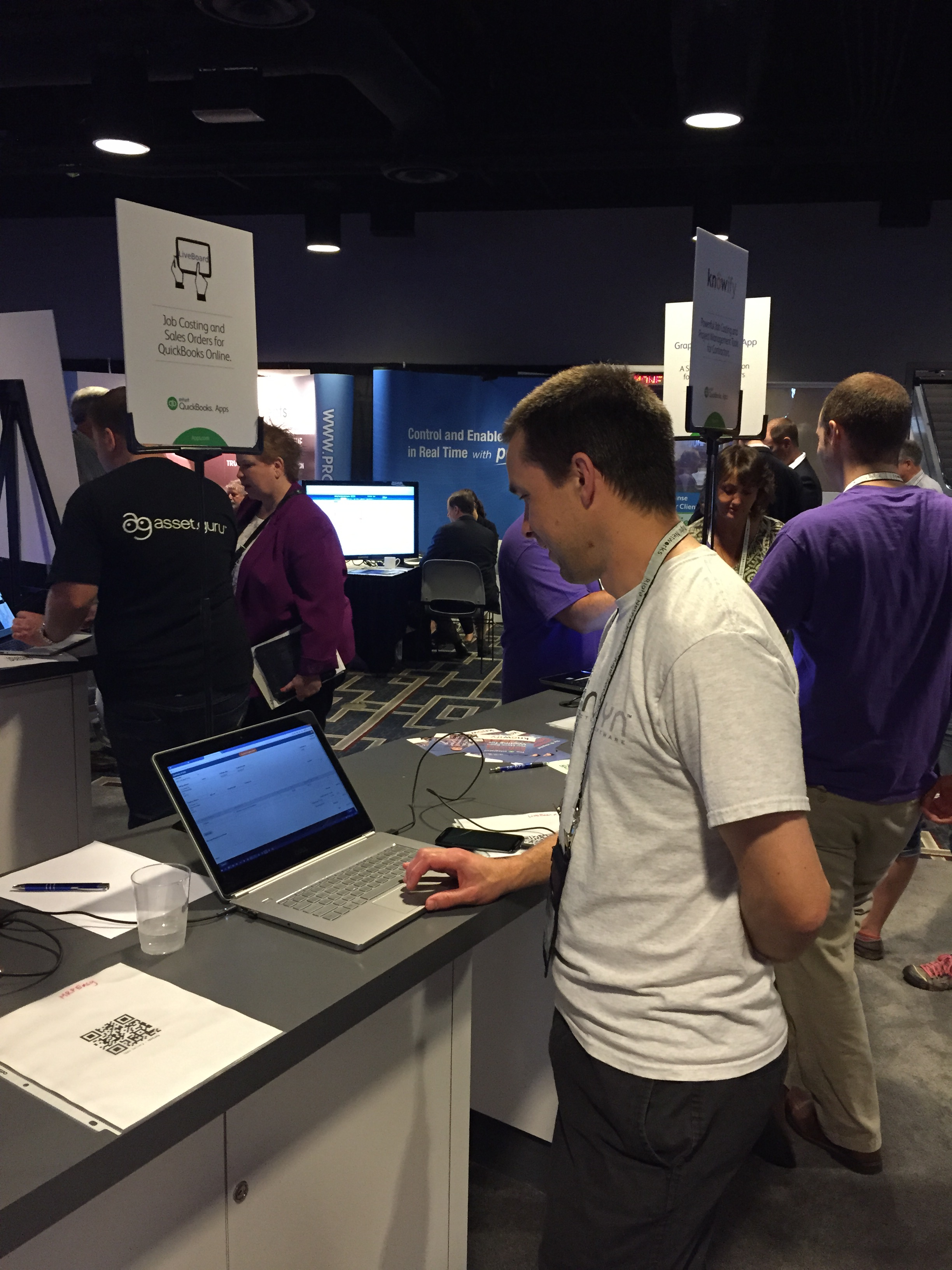 "Scaling New Heights was a great opportunity to quickly validate that there was a need for a solution to the problem we were trying to solve," said David. Rather than having to find users to test his new product, he was able to stop someone every few minutes to ask, "Do you think this is filling a gap in the market?"
David even did live development at the event. After getting input from attendees about the product, he made fixes in the evenings, then showed the improvements to people the next day. He's continuing to make improvements based on other feedback received there, and LiveBoard will soon start a marketing push to qualified leads.
For MRPEasy, the initial idea for integration with QuickBooks Online came directly from clients, especially smaller manufacturing firms that needed an easy-to-use, yet full production and financial planning system. Based in Estonia, but seeing momentum in the U.S., publishing MRPEasy in time for Scaling New Heights made a lot of sense. Being there confirmed the market opportunity, as many manufacturers are still using Excel or even pen and paper.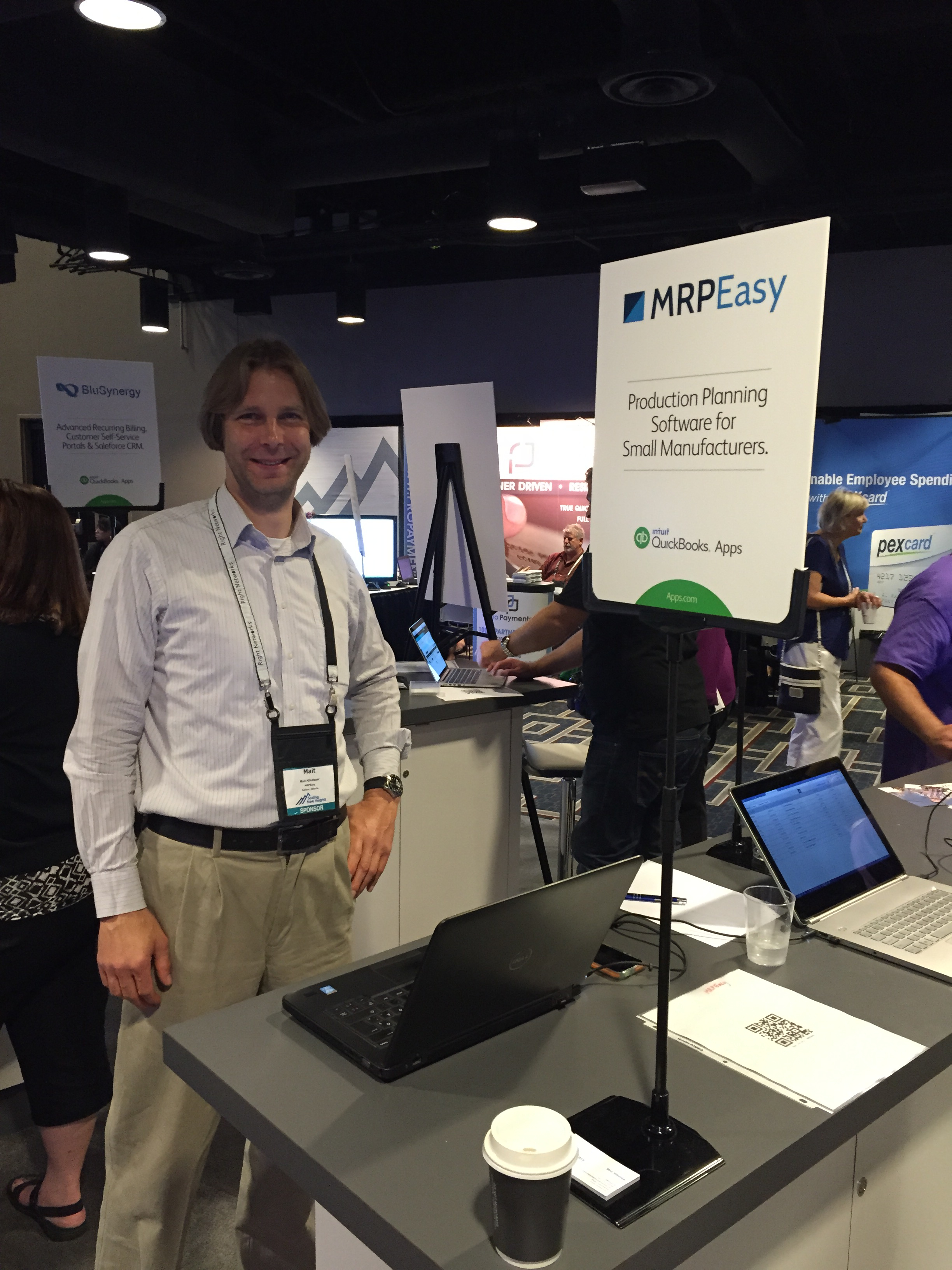 Because MRPEasy was one of the first 10 developers to submit their app for the Intuit Developer promotion, they took advantage of Intuit's offer to provide a creative team to produce a video for their QuickBooks App Store listing at Apps.com. It really benefited their new app's promotion.
According to Mait Mikelsaar of MRPEasy, "This event was really an excellent, spot-on opportunity for us. We were able to achieve our goals:
Meet accountants working with small U.S. manufacturers and get to know the needs and opportunities of that market,
Lay a strong ground for supporting U.S. manufacturers in collaboration with QuickBooks, and
See what other apps and products are evolving in this sector.
Considering the venue and location where all that took place, it is hard to think of any better way to invest our time."
Scaling New Heights was great! Next stop, QuickBooks Connect!
The Intuit Developer team was pleased to witness positive interactions between developers and ProAdvisors at Scaling New Heights. We've enjoyed making it easier for developers to become successful with their apps. Seems like "The Big Easy" was indeed an appropriate place to gather.
Your next chance to meet this qualified an audience is at QuickBook Connects 2015 in San Jose in November. Will we see you there?  Register soon, the early-bird discount expires on July 31st! Interested in sponsoring? Check out the sponsorship opportunities here!