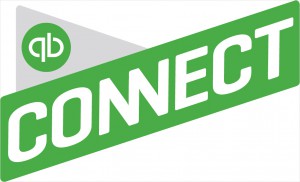 Not that you need it, but we've put together the top ten reasons why you should absolutely attend QuickBooks Connect and the Intuit Developer Hackathon, November 1-3rd in San Jose, CA.  Click here to register!

Meet the Intuit Developer Group Team: Want to meet David Leary in person? He'll be there! What about Jarred Keneally, Lori Fraleigh, Jo Peach and the entire Intuit Developer Relations team? They'll be there too! Come to QuickBooks Connect and the Developer Hackathon and meet Intuit Developer Marketers, Developer Relations, Product Managers and Development, Business Development, and of course, Avi Golan, our super rad leader of the Intuit Developer Group. We're rolling deep to this event and we can't wait to meet you, too.  

Connect with Intuit Accountants: This year, we're planning dedicated time between developers and accountants so you can receive on-the-spot feedback of your app or app idea. There's no better (or easier!) way to make sure you're developing an app that solves real customer problems than running it by the people who face these issues every day.  They'll give you invaluable insights and suggestions to make your app even more useful to customers. Plus, if they like what they see, you're on your way to building a recommendation or reseller engine.

Move past a blocker w/ onsite tech experts: Have a problem that you can't quite solve and wish you could have a 1:1 meeting with an Intuit engineer? The hackathon is the place to make this happen. The Intuit Developer team of product and technical support engineers will be onsite around the clock (literally all day and all night) for the duration of the hackathon to provide the support you need.

Connect and collaborate with other Intuit Developers: We're planning for hundreds of developers from around the globe to join us at QuickBooks Connect conference and the Hackathon. This is the perfect place to connect with others like you and create some meaningful collaborations.  

Pitch your app idea to our panel of judges:  We're planning some amazing prizes again at this year's hackathon. (Stay tuned, we'll be announcing tracks and prizes very soon!) Not sure how to pitch or need to brush up? We'll have coaches on hand to help you hone your skills and prepare your perfect pitch.
Come for the Hackathon, Stay for the Conference: The Hackathon is all day Sunday and Monday, November 1st and 2nd, with winners announced on the main conference stage on November 3rd. You'll experience the full impact and extent of the QuickBooks ecosystem at the QuickBooks Connect  conference, where you'll be inspired, educated, and get to network with thousands of accountants and small business owners. We'll have a track of sessions dedicated specifically to developers, too.
Be inspired by the QuickBooks Connect mainstage speakers: From Honest Company founders Brian Lee and Jessica Alba to Academy Award winning producer Brian Grazer, you're sure to be inspired.  You'll be awed by Sekou Andrew's poetic prowess, entertained by Bill Rancic and interested in Robert Herjavec, leading shark on "Shark Tank". And there are more to be announced soon!
Sponsor QuickBooks Connect and connect with over 4000 attendees: Want to take it to the next level? Sponsor the event and get your product out in front of accountants, small businesses owners, entreprenuers and Intuit.  Spots are filling up so get your paperwork in ASAP.   
Eat, Drink, and Get Swag: Finally, enjoy those #unicornlibations you've heard all about. Upgrade your t-shirt collection with this year's Intuit Developer shirt. Dance with us to the Tuesday night band (band announcement coming soon… but, last year it was Train!). Eat good food and get fun swag for 3 days!
Join the Ecosystem: We've already surpassed one million QuickBooks Online customers and many of them use apps that make QuickBooks even more powerful. That spells developers and developer applications! Attend QuickBooks Connect and the Developer Hackathon and join the growing ecosystem of QuickBooks small businesses, accountants, entrepreneurs and developers today!
Well… there you go.  Now you have exactly 10 reasons why you should join us.  Register here. 
We'll see you in San Jose!