Update, Oct 12: We're excited to announce that Postman will also be joining us as a partner at the #SmallBizHack! Read below for details about Postman.
---
On October 22 and 23, developers from around the world will converge on the San Jose Convention Center to compete for fame and great prizes by building new solutions that save small businesses and non-profits time and money.  What will you build?
We're excited to announce that we have some API partners joining us at the hack! These partners will offer their own challenges and prizes in addition to our main challenges. Just imagine what you can create to help small businesses and non-profits save time and money by taking advantage of all this.
Announcing the #SmallBizHack API Partners
Jibo – the Social Robot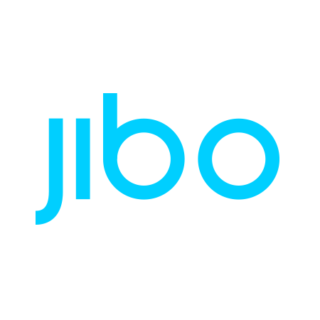 Jibo is a social robot and platform for developers to build skills (robot applications) that leverage the power and creativity of social robotics. Jibo hears, sees, relates and interacts. No other platform has this construct of personality. Through the Jibo SDK, developers have lower level access to Jibo's audio processing, visual processing, persona and interaction, and movement capabilities. This gives developers the tools to build a wide range of Jibo Skills (robot applications) for personal enjoyment or as a business opportunity. Check out what Jibo has for developers here.
Square: Credit card processing – Accept payments anywhere
 Square creates tools that help sellers of all sizes start, run, and grow their businesses. Square's point-of-sale service offers tools for every part of running a business, from accepting credit cards and tracking inventory, to real-time analytics and invoicing. Square also offers sellers financial and marketing services, including small business financing and customer engagement tools. Businesses and individuals use Square Cash, an easy way to send and receive money, as well as Caviar, a food delivery service for popular restaurants. Check out what Square has for developers here.
Google's Api.ai – Conversational UX platform

Google's Api.ai provides developers and companies with the advanced tools they need to build conversational user interfaces for apps and hardware devices. The Api.ai platform lets developers seamlessly integrate intelligent voice command systems into their products to create consumer-friendly, voice-enabled user interfaces. Api.ai is also the platform behind Assistant, a first of its kind conversational assistant app created in 2010. With over 40 million users, it is the highest rated assistant app available. Check out what Google's Api.ai has for developers here.
QuickBooks – Accounting software for small business
QuickBooks Online is the world's leading accounting platform for small business, with more than 1.5 million subscribers worldwide. Intuit Developer Group provides APIs and SDKs to 3rd-party developers and partners, enabling them to create powerful apps that integrate with the QuickBooks platform. The rapidly growing small business market is a huge opportunity for developers as these SMBs are rapidly transitioning to the cloud. Whether you're an app developer or an entrepreneur, Intuit counts on innovative developers to help improve the lives of business owners everywhere. Check out what Intuit has for developers here.
Postman – How people build and test APIs
Postman is the essential toolchain for API developers to share, test, document and monitor APIs and is used by more than three million engineers and developers worldwide. Postman is an elegant, flexible tool used to build connected software via APIs—quickly, easily and accurately. Developers at industry-leading enterprises use Postman, which is headquartered in Bangalore, with offices in Austin and San Francisco. Postman is privately held, with funding from Nexus Venture Partners. Learn more at www.getpostman.com, or connect with Postman on Twitter via @postmanclient.
Internet of Things Lending Library
In addition to the APIs, we'll have lots of IoT gadgets for you to check out and use in your solutions (first come, first served). Think about what you can do with these:
How do I register?
There are 2 ways to register for the hackathon:
Attendance at the hackathon is included when you purchase your QuickBooks Connect conference pass. When you register, choose the 2-day pass, enter promo code QBC16DEVELOPER (for $200 off the ticket price), and during the registration flow be sure to select the optional Hackathon activity. Once you're registered, we'll follow up with all the details re the hackathon.
If you aren't sure you can commit to the full conference, you can register for just the hackathon at this Eventbrite link. Use promo code QUICKBOOKS to get in for free!
Official rules
Be sure to read the official rules for the hackathon here.
Looking forward to seeing you creating amazing things in San Jose on October 22 and 23!