NOTE: Updated 27 Feb 2017 with link to hack ideas post!
Updated 16 Feb 2017 with Hangout schedule!  See below.
On Saturday and Sunday, March 4 through 5, developers and designers will converge on CodeNode (a SkillMatters venue) in the heart of London to compete for fame, £5000, and other great prizes. How will they do it? By creating new solutions that save a small business time and money.
Announcing the London 2017 #SmallBizHack API Partners
What will you build? At Intuit QuickBooks, we count on innovative developers to help us improve the lives of small business owners everywhere. The Small Business Hackathon is an opportunity for developers and designers to come together and experiment with some of the latest technology to transform the small business work place. We're excited to announce that we have five great API partners joining us at the hack. These partners will offer their own challenges and prizes in addition to the main hack challenge. Just imagine what you can create by leveraging some of these cool APIs. Not sure what a small business might need? No worries! Stay tuned to this blog — we'll be posting ideas about small business app needs in the coming weeks.
Read on to learn more about the elite API partners joining the London 2017 Small Business Hackathon: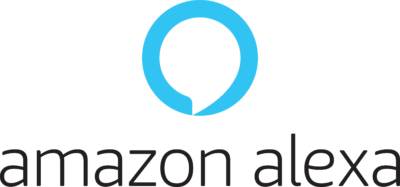 Alexa, the voice engine that powers Echo, provides "skills" that enable customers to interact with devices in a more intuitive way using voice. Examples of these skills include the ability to play music, answer general questions, set an alarm or timer and more. Alexa is built in the cloud, so it is always getting smarter. The more customers use Alexa, the more she adapts to speech patterns, vocabulary, and personal preferences. With Alexa, developers can build new voice experiences and take advantage of learning new technology early, reaching more customers, and building skills quickly. Learn more about Alexa APIs here.
Square creates tools that help sellers of all sizes start, run, and grow their businesses. Square's point-of-sale service offers tools for every part of running a business, from accepting credit cards and tracking inventory, to real-time analytics and invoicing. Square also offers sellers financial and marketing services, including small business financing and customer engagement tools. Businesses and individuals use Square Cash, an easy way to send and receive money, as well as Caviar, a food delivery service for popular restaurants. See all that Square offer developers here.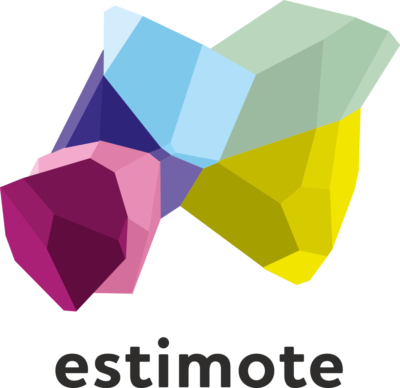 Estimote develops an "operating system" for physical locations — one that will change how people run businesses in the physical world and how consumers interact with real-world products and venues. Thanks to popular communication technologies such as Bluetooth and Wi-Fi, devs have a new opportunity to understand how people behave and engage with products in stores. New data and communication technology can be used to improve customer experience, bringing in new revenue streams for retail stores — or cutting their costs. Estimote calls it the smart retail. Get hands-on experience with their latest beacons at the hack. See what Estimote offers developers here.

Nexmo is a global cloud communications platform, providing APIs and SDKs for SMS, voice, phone verification, messaging, and advanced multi-channel conversations. Nexmo has officially supported open source libraries for Node.JS, Ruby, Python, PHP, Java and C# .NET, enabling developers to build scalable communications features such as two-factor authentication, notifications, two-way and group messaging, one-to-one or multi-person calls, all with the technologies that you are already using. Check out what Nexmo has for developers here.
QuickBooks Online is the world's leading accounting platform for small business, with more than 1.6 million subscribers worldwide.  Accounting and Payments APIs for 3rd-party developers help them create apps that integrate with the QuickBooks platform. The rapidly growing small business market is a huge opportunity for developers as small businesses transition to the cloud. QuickBooks counts on innovative developers and entrepreneurs to help improve the lives of small business owners everywhere. Check out what QuickBooks has for developers here.
How can I learn more about these APIs?
We have live Developer Hangouts scheduled in the week's preceding the hack for you to learn directly from the API partners and ask your questions. Current schedule:
If you miss the live event, no worries — we will record them and post them to our YouTube channel within a few days of the live hangout.
What is the hack challenge?
The challenge for this hack is simple: Create a brand new solution that saves a small business time or money.  Identify a real small business need, design and build a solution during the hack (on your own or work in a team of up to 4), and sign up to pitch your app to our panel of judges. You may use any or all of the partner APIs, or none at all.  It's up to you.  Not sure what to build?  Check out this post for some ideas!
What are the prizes?
Our judging panel will listen to your hack pitches on Sunday afternoon. After conferring, they will select one lucky hack team to win the £5000 First place prize! Second place team will win Parrot Bebop 2 Quadcopter Drone(s) with Skycontroller 2 & Cockpit FPV Glasses. Third place team will win Cobra CDR 900 E Super HD Dash Cam(s) and Hexagon Levitate 2.0 Bluetooth Speaker(s).
In addition, each of the five API partners will offer their own prize for the best use of their API. Stay tuned to find out about those additional prizes.
What's more, the first 25 participants to check-in on-site on Saturday, 4 March, will receive an Amazon Echo Dot! And there will be plenty of swag, games, prizes, and great food & drink throughout the 2-day event, so no one will leave empty-handed.
How do I register?
Attending the hack is free but you have to register!  Go to the Small Business Hackathon website and follow the Tickets link to sign up.
What are the rules?
Of course, because there are valuable prizes, eligibility requirements, judging criteria etc., etc., we need to make sure you agree to the Official Rules in order to participate. You can find them here and on the hack website.
Anything else?
We think this experience will make you excited about the opportunity to build apps that serve small businesses. If you want to learn more about that, join us on Tuesday, 7 March, for QuickBooks Connect, where you'll experience the power of the ecosystem firsthand. Use PROMO code DEV when you register to get 20% off the ticket price.
See you in March!