We're excited to announce that Intuit Developer and Intuit QuickBooks are taking QuickBooks Connect to Australia — the land of koalas, kangaroos, beautiful Bondi Beach and BBQ.  Oh – and YOU, our app developers from down under!  That's right, we can't wait to see YOU!
Register to attend QuickBooks Connect Australia today!
Be sure to use code DEV  to save 20%!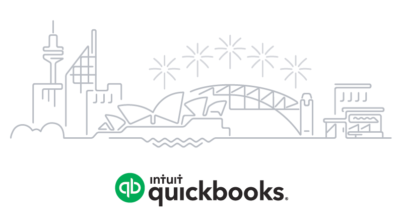 Join us Thursday, May 18th at the Sydney Cricket Grounds for a full day of speakers and sessions, hosted by Rove McManus and featuring keynotes from Michelle Bridges, Steve Baxter, the Fraser sisters, Eugene Tan, and Melody Shiue.
Senior Intuit Executives will also be there including Sasan Goodarzi, Executive Vice President and GM Small Business, Rich Preece, Vice President and leader of the Accountant segment, and native Australian, Nicolette Maury, Vice President and Country Manager of Intuit Australia.
Morning and afternoon sessions are all about helping small businesses succeed.  You will leave with a rich understanding of how to grow your business with effective marketing strategies and how to deeply develop your brand, overcome challenges and take that next step with QuickBooks.  You'll also have the opportunity to network with accountants, small businesses, your developer peers and of course, the Intuit team. Engage in the ecosystem and CONNECT at QuickBooks Connect Australia!
So… hop on the QuickBooks Connect Australia train and head over to the Sydney Cricket Grounds on Thursday, May 18th. We'll see you down under!
Annie 🙂
p.s. Be sure to keep an eye out for these other upcoming QuickBooks Connect events!
NOVEMBER
November 11-12: Small Business Hackathon
November 15-17: Conference Days
Register for QuickBooks Connect San Jose 2017
WINTER
More details coming soon.