We're excited to announce that we have re-introduced the apps tab into QuickBooks Online Accountant (QBOA). If your app is already available on the QuickBooks App Store, it will now be available in this channel too!
What does this mean for you, our app partners?
This new update enables accountants to connect and manage apps on behalf of their clients from within QBOA. This means that an accountant (master admins only) will be able to connect your app to multiple customer's QuickBooks accounts (realms).
If your app has implemented Intuit single sign-on (SSO), accountants can now choose to add your app to their firm or to one or more of their small business clients: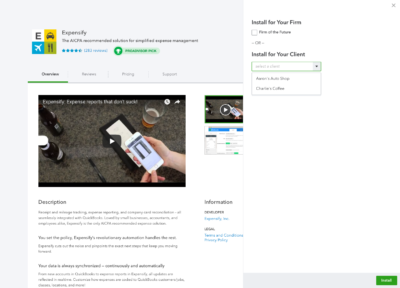 Apps that have not yet implemented Intuit SSO will have the same experience as the QBO apps tab: accountants will see a "Learn More" button which will take them to your website.  As accountants won't be able to connect the app directly within the QBOA product, you may see some drop off in conversion.  We encourage you to consider implementing Intuit SSO.
ACTION REQUIRED: For those app partners that have already implemented Intuit SSO, you may need to do some additional work to ensure your application is multi-connection aware.  Please see this page for more information.  If we have not yet confirmed that your app correctly supports this use case, accountants will see this screen when they try to connect your app: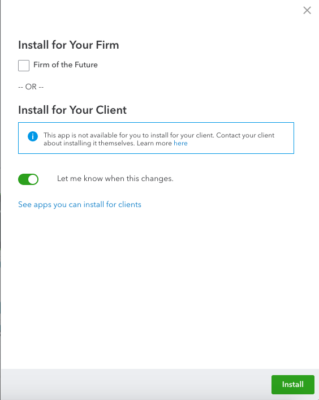 You can learn more about this experience in this customer-facing article.
Once your app is multi-connection aware and ready for the QBOA apps tab, open a support case to let us know and request that we test it.
If you have questions, please don't hesitate to ask!