Did you know you can vote for your favorite app of 2018? It's super simple! Just tweet the App Hashtag + #AppShowdown to Vote for your favorites!
Every. Single. Tweet  counts as a vote.  Retweets count too!
Here's more info: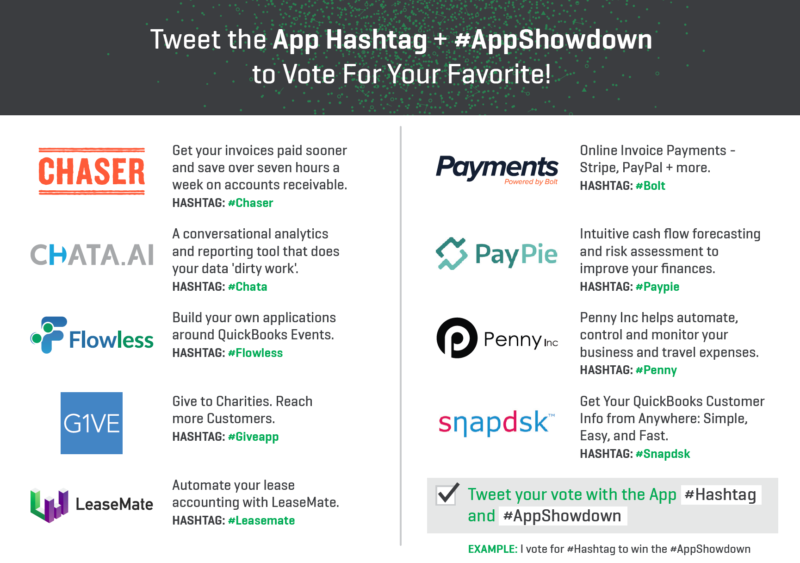 Chaser = #Chaser
chata.ai = #Chata
Flowless = #Flowless
G1VE = #Giveapp
Leasemate = #Leasemate
Payments by Bolt = #Bolt
Paypie = #Paypie
Penny = #Penny
Snapdsk = #Snapdsk
Want to see them battle it out on the QuickBooks Connect stage for $100,000.  Tickets are ALMOST sold out.
Buy your ticket here and use code DEV to save 30%. 
See you at the #AppShowdown!