We know that accurate, reliable developer documentation is probably the most essential thing you need to build your QuickBooks app integration. And you've let us know through various feedback channels where and how our docs have slowed or stopped (or helped!) your progress. Thank you for that feedback — keep it coming!
You might have noticed that, in direct response to your feedback, over the last few months we've launched a completely revamped developer documentation site. Our goals with this redesign were to:
Make it simpler and faster for you to get started.
Help you understand accounting concepts when required.
Improve how you find and navigate all the information for integrating apps with QuickBooks Online, Payments, or QuickBooks Desktop.
If you haven't seen it yet, we hope you'll take a moment to check it out!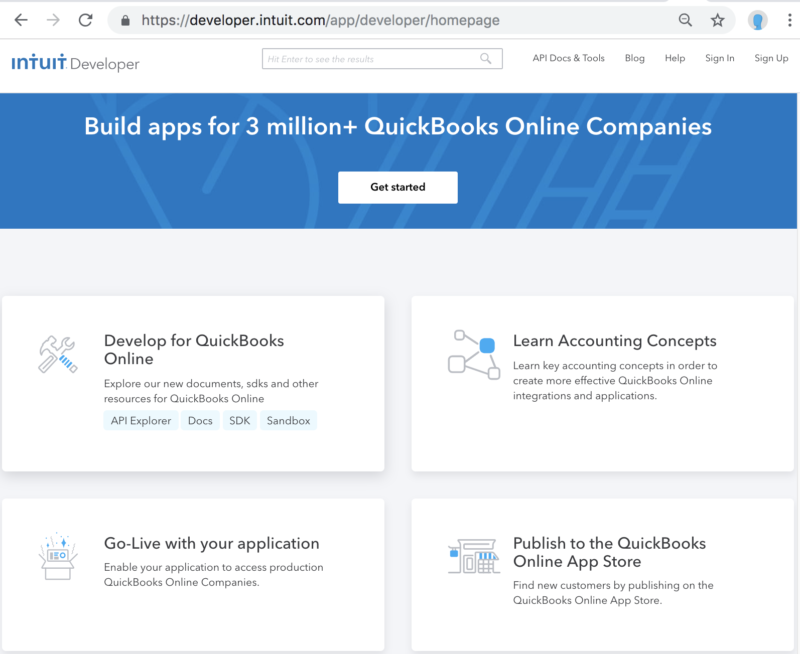 Highlights of what's new
Now, whether you are a first-time visitor, an advanced developer, or a marketer, the new Home page helps you see what's available to you and find it fast.

Find your place, and follow the path: We've added right-hand navigation on long articles to help you keep track of where you are in a particular doc. We've also added "What's Next" links at the bottom of document pages to help you more easily find the next doc that's relevant to you.

New devs can get started more quickly with step-by-step guides showing how to build your first app in .NET, Java, PHP, or just using CURL.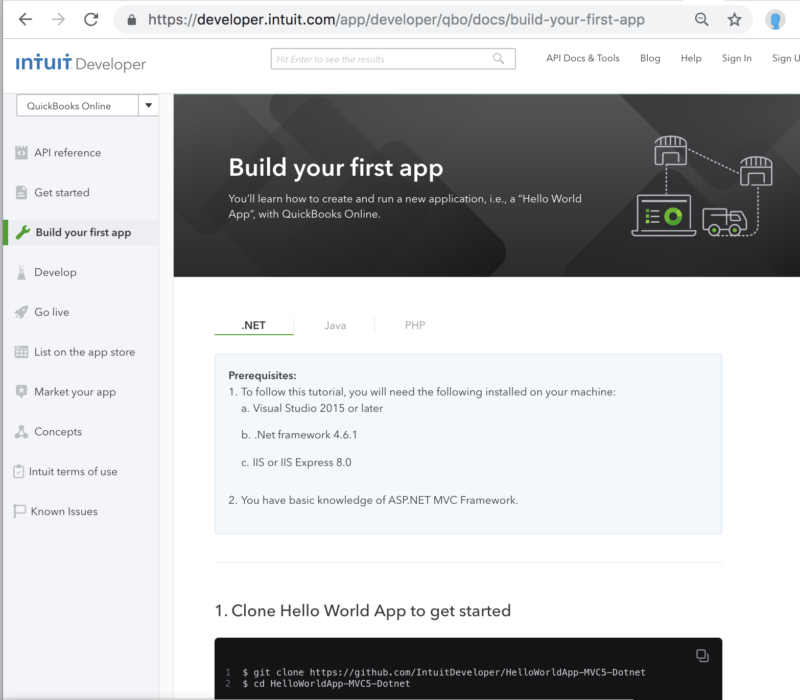 We've heard your feedback that one of the more challenging aspects of QuickBooks app integration is getting up to speed on accounting concepts, and understanding how customers expect their accounting data to sync properly between apps. We now provide a set of docs to help you learn the most important accounting concepts without having to become an accounting professional!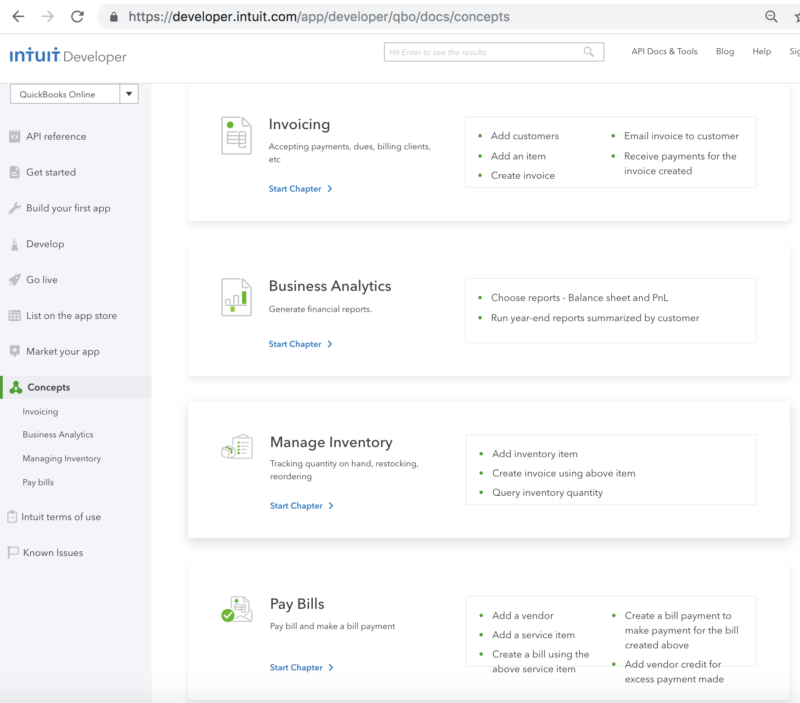 We've also revamped the Samples Gallery to include richer samples in more languages. And we're continually adding more.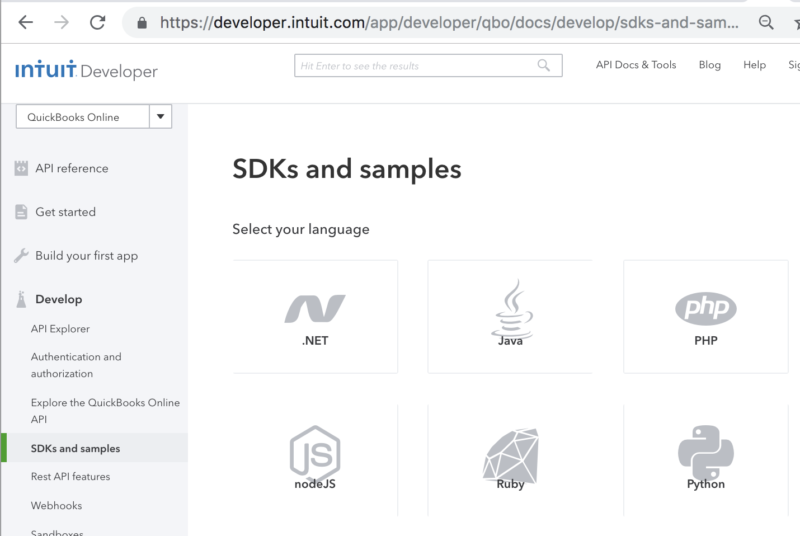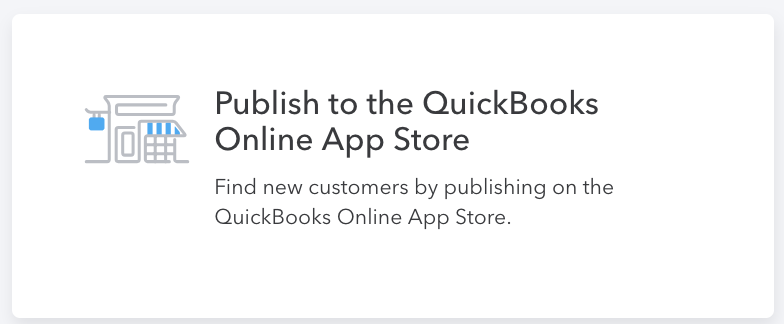 And last but certainly not least, we've implemented a brand new search engine! We think you'll love how you can customize and filter your results.
Tell us what you think
We've made all these improvements in direct response to your ongoing feedback, but we're not done. What do you think? Is it better? What else would you like to see? Let us know in the comments below.