This is another article in an ongoing series about new features and improvements in QuickBooks Online.
Introducing TSheets Elite! (U.S.)
In a nutshell: When it comes to tracking employee time efficiently, TSheets by QuickBooks now packs a powerful one-two punch. To provide greater functionality for a wider variety of businesses, we're expanding our TSheets lineup into two separate offerings: TSheets Premium, which keeps all the time-tracking features you know and love, and TSheets Elite, which gives you all the power of Premium, plus some great new features.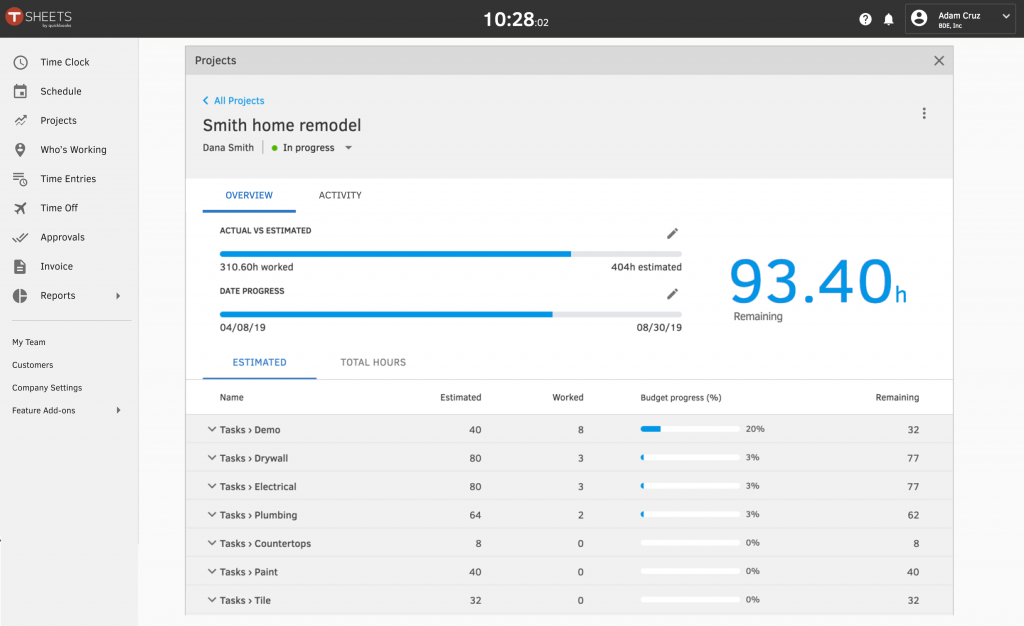 The new Elite tier is specifically designed to meet the needs of project-based businesses with a mobile workforce. It delivers a bunch of time-saving features like real-time synchronization and accelerated documentation, giving you more tools than ever before to stay on top of your timesheets.
How it works:
When you subscribe to TSheets Elite, you get exclusive access to all the capabilities your teams need to deliver on time and on budget, including:
Project time tracking: Eliminate surprises and make better business decisions with real-time comparisons of your project's budgeted hours to final hours worked.
Enhanced profitability monitoring: Integrate TSheets Elite with QuickBooks Online for a more complete picture of project profitability, labor expenses, and other key information.
Geofenced timesheet reminders: Create job site boundaries that give employees automatic clock in/out reminders as they come and go, giving you more accurate reporting on their timesheets.
Improved team collaboration: Keep everyone on the same page with an in-app activity feed and project-based communication hubs to help keep a close eye on all your projects as well as document progress.
Faster timesheet authorization: Using digital signature capturing, managers and clients can easily sign off on completed timesheets right from the mobile app.
Learn more about TSheets features on the product page, or watch the official launch video.
Ready to get started? Here's a brief overview of the product pricing:
TSheets Premium: $8 per user, plus $20 base fee (monthly)
TSheets Elite: $10 per user, plus $40 base fee (monthly)
Check out a full TSheets pricing and feature comparison here.
Bottom line? Both product tiers still deliver all the great benefits you've come to expect from TSheets, and TSheets Elite adds even more features on top of that. Our dual product lineup gives you the power to choose the solution that's right-sized for how you work.
New GoPayment features
In a nutshell: New additions to GoPayment functionality make it easier than ever for you accept payments — anytime, anywhere. With great new features and full QuickBooks integration, users can save time and effort in taking and tracking their payments.
How it works: With the expanded array of GoPayment features, users can now do the following:
Accept invoice payments: View a list of open invoices, accept payments, and automatically reconcile paid invoices in QuickBooks.
Accept customer payments: Apply payments to existing customer invoices or as a credit to future invoices.
Track deposit status: Monitor outstanding customer payments and the current status of your deposits.
Don't have the GoPayment app yet? You can download the GoPayment app using the links below to start enjoying these benefits immediately.
Redesigned Taxes tab in QuickBooks Self-Employed
In a nutshell: The QuickBooks Self-Employed Taxes tab has been reimagined to provide users with more guidance and insights than ever before. Whether you're viewing Annual or Quarterly data, the modular "Drawer" design and at-a-glance reporting capability helps users turn data into deductions faster. In addition, new Action Cards help gently nudge you in the right direction, helping you avoid leaving money on the table when it comes to your taxes.
How it works: The "Taxes" tab in QuickBooks Self-Employed now takes you to the redesigned page, which defaults to this year's data. From there, you can select data from previous years or for an individual reporting quarter.
New page features include:
Data visualization enhancements for income and deductions.
Action Cards help guide and motivate users.
"Can I Expense" tool lets customers view top deductions by industry.
Separated vehicle & home office expense reports let customers compare methods.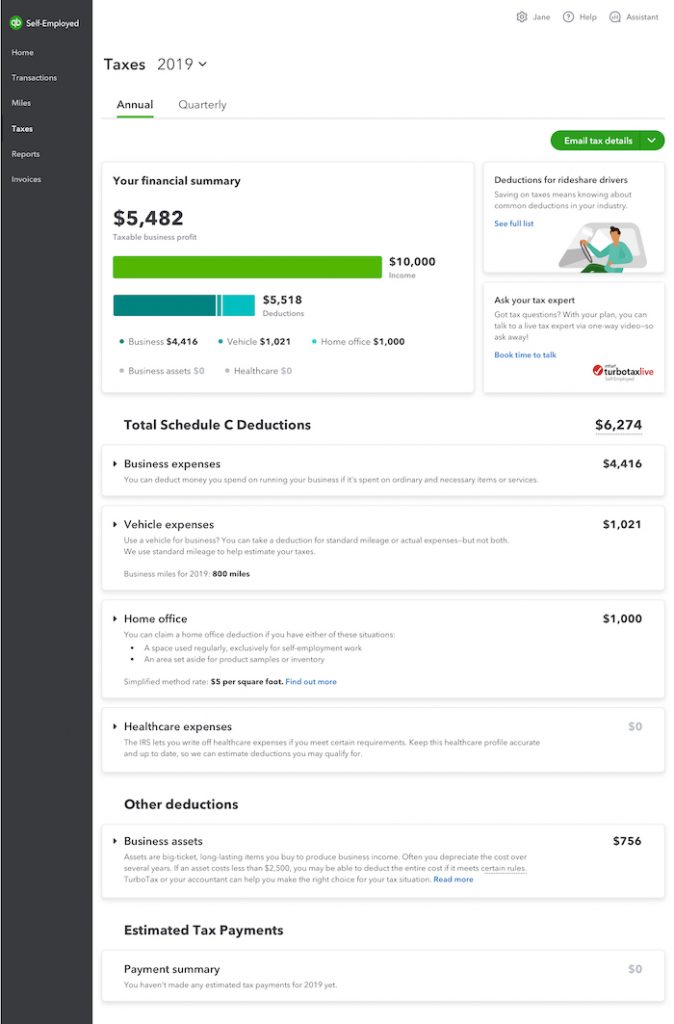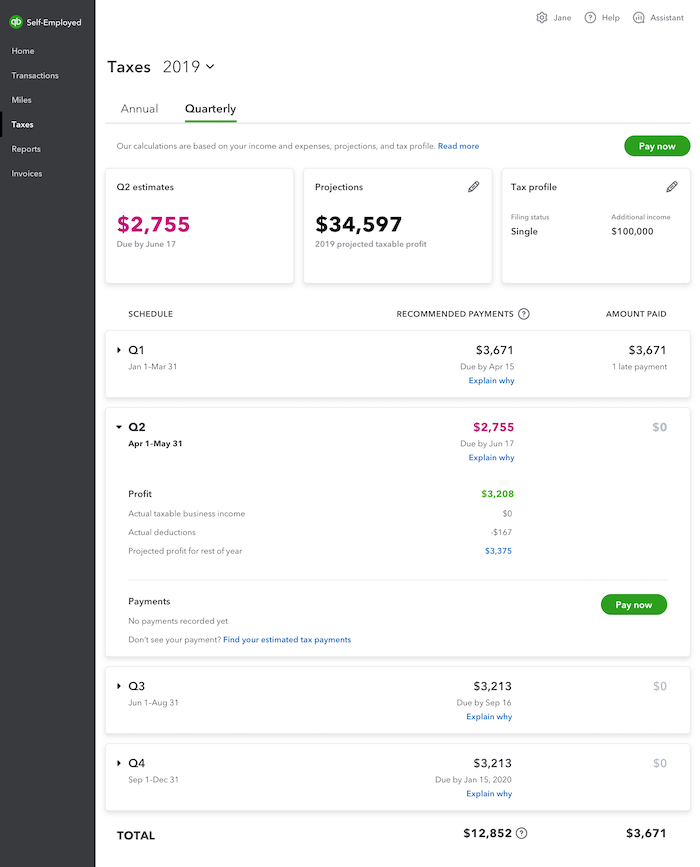 That's all for now, folks.
Until next time, as always, keep your feet on the ground … and your books in the cloud.