Here is another article in an ongoing series with new features in QuickBooks® Online.
As spring begins to blossom, a fresh new set of features are popping up to help small business owners like you find new ways to freshen up your books.
Redesigned Banking tab in Business View
In a nutshell: The Banking tab has always been an incredibly useful place for users to manage incoming transactions, organize customers and clients, and streamline business performance. However, we know that it can sometimes be tough (especially for new users) to correctly add, match, and manage transactions.
The new Business View in the Banking tab is thoughtfully designed to make the process of managing transactions as easy and straightforward as possible. There are lots of small improvements, but the fundamental shift lies in clearer, more explicit callouts for required actions for the user.
Because QuickBooks is built to grow with you, it's always learning how to better categorize your transactions. With more transactions correctly managed in Business View, the automatic categorization functionality in QuickBooks is able to learn and improve even faster. And if QuickBooks doesn't know where a transaction fits in your books or needs more information to make the right choice, it will ask for your help more clearly than before. This means more confidence that your books are logged properly, and more time free to focus on running your business.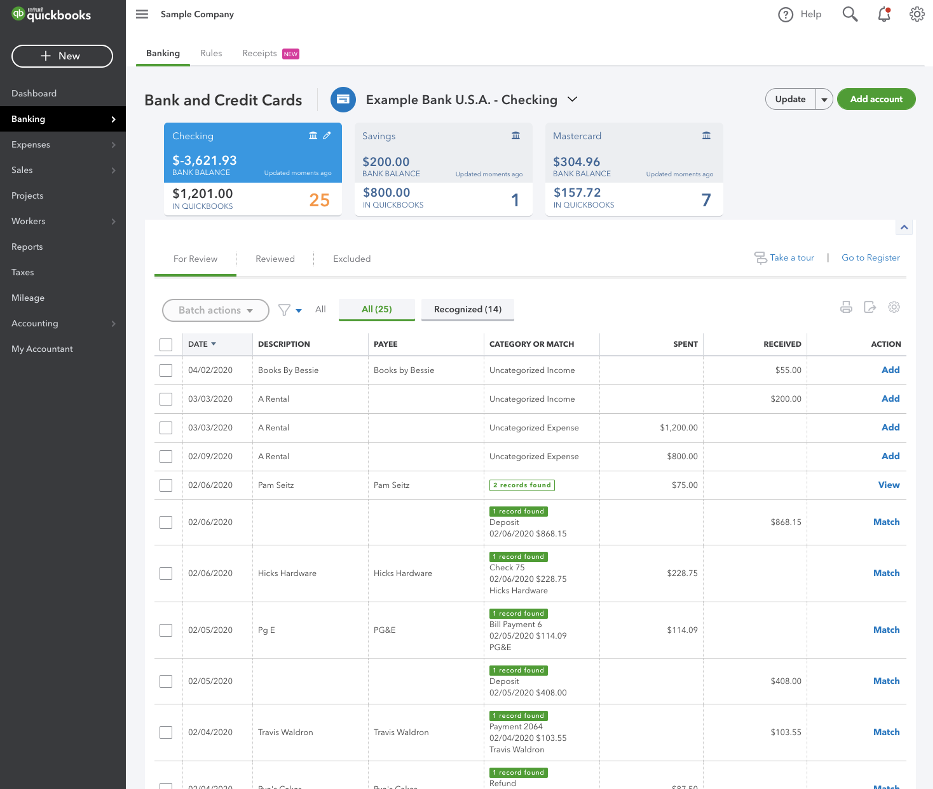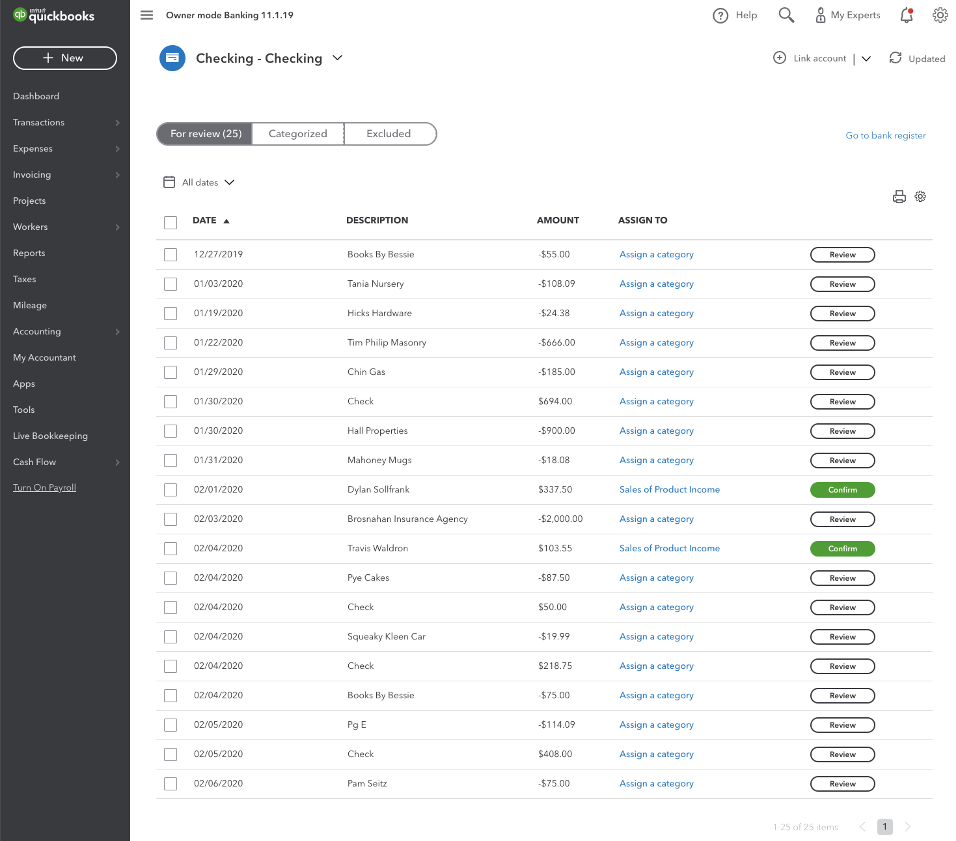 Upload bills in Receipts tab
In a nutshell: When uploading a receipt via the web, mobile app, or email forwarding, you can now categorize it as either a Bill (new!) or as an Expense. This allows you to more easily track accounts payable without needing to enter information manually.
How it works:When editing information for an uploaded Receipt (Banking > Receipts > Browse), select "Bill" from the dropdown.