Hello from the Intuit® Developer team! Many thanks for your continued support and partnership with us. At Intuit, we are always trying to ensure that our developers get the best experience for building integrations with the QuickBooks® ecosystem.
We're excited to announce that we are launching a new feature in the Developer portal to help you market your app more successfully to QuickBooks customers. We are developer and customer obsessed, and to support that in the best possible way, we have added new categories and tags for the apps so they can be discovered more easily.
With this new feature, you can now pick categories that the app or integration attempts to address when getting production credentials ("production tab"), and later select applicable tags when listing your app on the QuickBooks App store. This information will be used to surface your app to the right customers when they search using specific keywords.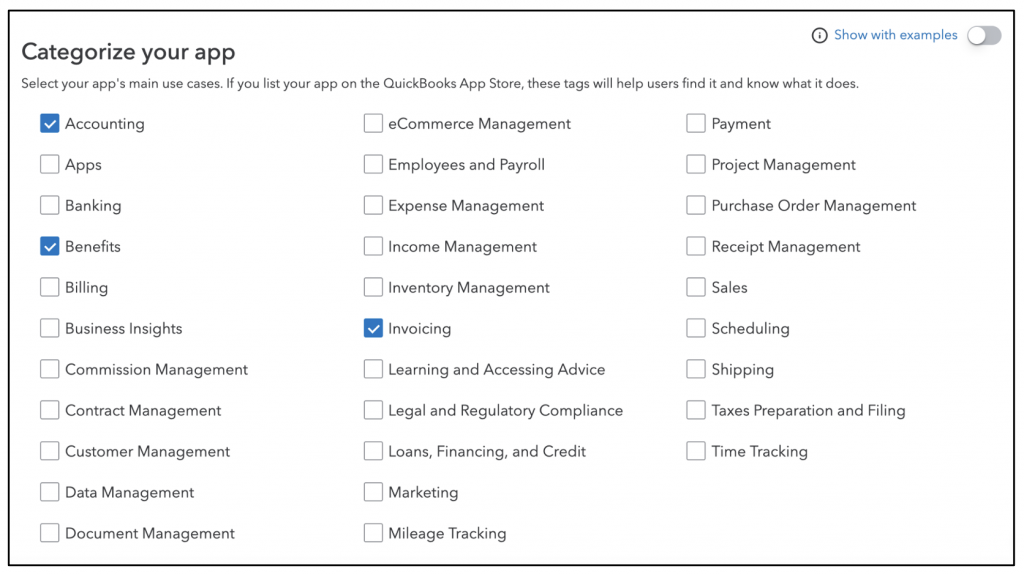 To understand which categories make sense for your app, think through the applicable use cases for it. You can also click "Show with examples" to see what specific tasks belong to each category.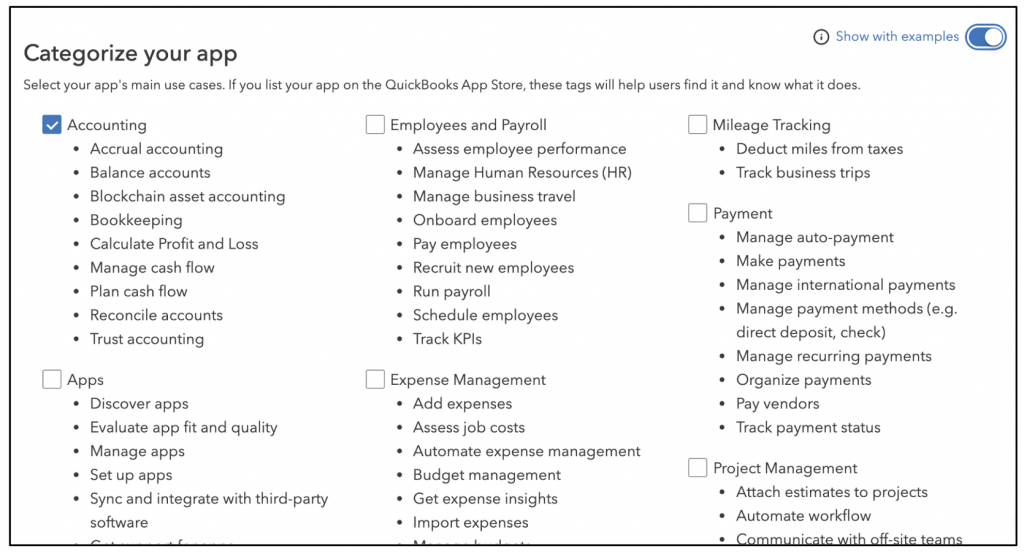 When you finally decide to list your app in the App Store, you will find the tags or tasks associated with your app categories. Select the ones that will help the QuickBooks customers discover your app more easily.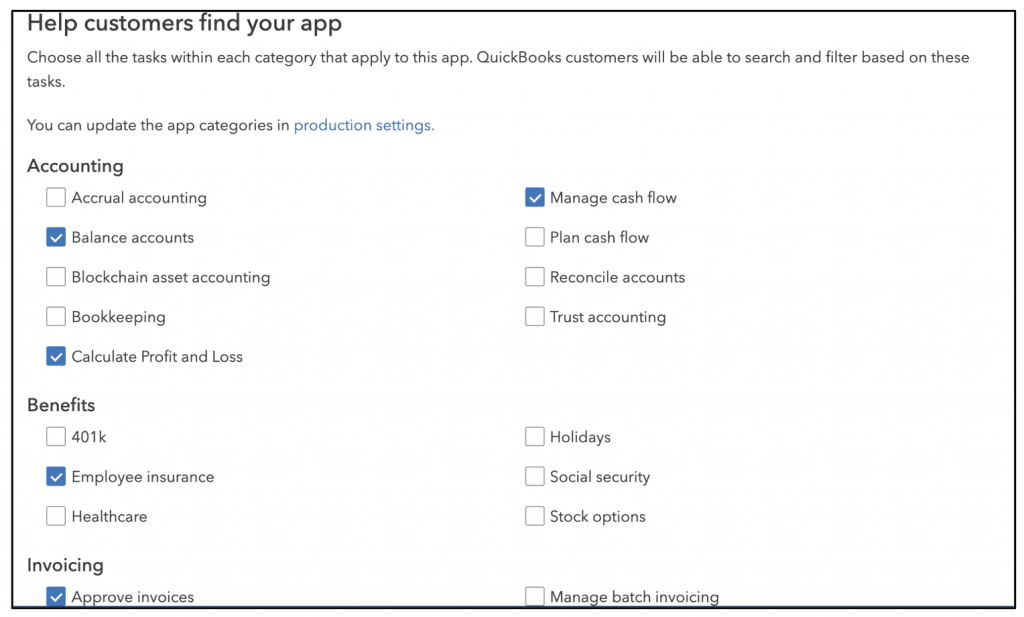 For listing a newly created App, you will have to select the app categories for your app or integration as a required action before you get a production key.
If you already have a published app, you will see these new sections in the developer portal with pre-selected App categories and tags for your app that are based on the app details provided. In the App Store, they will be used for app search and navigation so our customers can find an app for a specific job to be done. This won't have any impact on your existing integration, but feel free to visit the developer portal if you would like to check or update your app's categories. 

We hope you use this new feature to supercharge the way the QuickBooks customers discover your app and bring great value to the small businesses out there!