Small business apps are ripe for their Angry Birds or Snapchat moment of hockey-stick growth. What is holding them back? Monthly subscription pricing.
At the Intuit Developer group, our lifeblood is developers creating awesome solutions for QuickBooks customers. When we spend time with our small business (SMB) customers, we see that one of their biggest barriers to app adoption is the resistance to signing up for yet another monthly bill.
Understanding SMBs willingness to pay for apps
The first step to nailing pricing is to understand the product-market fit for your target population. Intuit conducted a study of over 4,000 SMBs in the United States – both QuickBooks Online customers and not –  who ran project-based businesses (business that sell services) to understand their usage and spend on software applications.
While there is a wide range of software spend, we find that 25% of SMBs do not spend anything on software; 46% spend between $1-$1000 year. That said, spend is heavily correlated with the type of industry and the age of the company.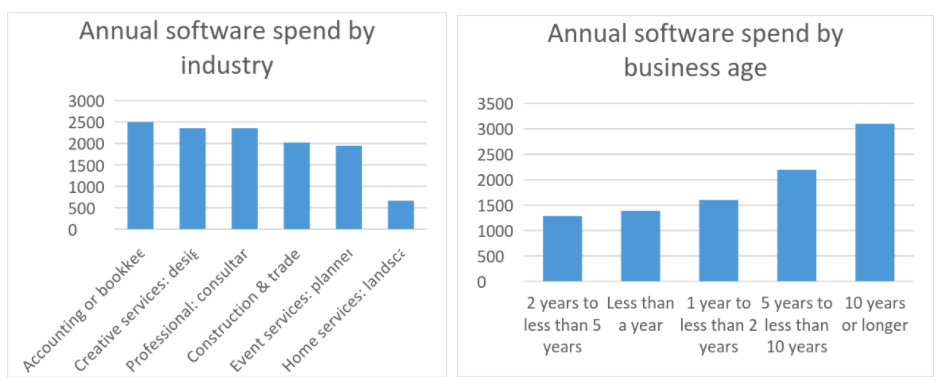 Pricing models
Most SMBs prefer to buy apps that have a one-time purchase or pay-as-you go-pricing. Less than 1/3 of SMBs report preferring to pay a monthly subscription fee; yet, the vast majority of the SMB apps on the QuickBooks app store have monthly subscription pricing.
Committing to reoccurring monthly bills gives most SMBs pause. Even with a free trial, SMBs are often resistant to trying an app if they must commit to making a monthly purchase after the trial. This resistance to monthly subscriptions means many SMBs aren't even trying the very apps that might be the perfect solution to their pain points.
We know that many developers are small businesses too; the regular revenue of monthly subscription fees is what they need to "keep the lights on." Do not despair: there are awesome SMB apps that have successfully created disruptive and sustainable pricing models.
Freemium pricing tiers that pass the "sniff test"
A "freemium" model is a great way to get SMBs to try out, use, and depend on your app, so that as their business grows, they will move to a paid tier. But beware: SMBs are discerning: they will be quickly turned off to your brand if they see a "fake" freemium offer. For instance, if the freemium offer for a time-tracking app doesn't let them add any employees, the "freemium" version is of little use to the SMB. This risks harming your brand and turning SMBs off for good.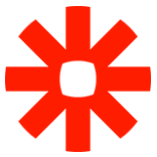 Example of a good freemium model:  Zapier sends data between different applications. Here at Intuit, Zapier lets users connect over 750 apps to QuickBooks to automate SMBs invoicing and accounting workflows.
Zapier has a free plan that SMBs can get value from. For example, an SMB that needs to send Etsy sales data to QuickBooks once a month can use the Zapier free model of 5 zaps and 100 tasks per month. Now that this SMB has Zapier connected to their QuickBooks and understands how easy it is to use, they are much more likely to decide to upgrade to a paid plan as they grow. This freemium model passes the "sniff test" because it provides real value without an immediate upsell.
Incentivize accountants to use app across multiple clients
Small business applications can often be sold through the accountant channel, but having to pay a monthly subscription fee for each of their clients is a barrier for accountants to add more clients to an app. Developers have an opportunity to reduce the barriers for accountants to spread an app across their portfolio of clients.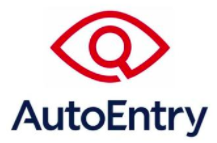 Example of a good accountant channel model: AutoEntry. Small businesses are plagued by shoeboxes of financial documents. Great apps have been developed to scan and automate the data entry of financial documents, typically with a monthly fee per each connected SMB. Then comes AutoEntry, which first gives users free scanning credits and then charges accountants a monthly fee for "credits" that can be used across their small business clients. Don't use your credits one month? No problem, AutoEntry let's you carry over until next month. Not having to commit to a monthly fee per each SMB has turned accountants into big promoters of AutoEntry. This has enabled AutoEntry to gain traction across the accountant channel.
Pay as you go model
One of the biggest barriers to an app purchase is having to make an upfront commitment with uncertain future use. SMBs often choose apps to solve their core jobs at the early stages of their business, but this is also a time when they are least certain about their usage needs, and therefore are least willing to lock into a monthly commitment.
If your pricing model charges the SMB only for what they actually use, they will be more willing to commit to your app. Then after they've used it for a while and realize its value, they will be less likely to change. These pay-as-you-go apps find that usage racks up as the SMB grows over time; it is worth locking in users early.

Example of good pay-as-you-go pricing: Small businesses across almost every industry benefit from basic email marketing. However, when new SMBs start off, their email list contains a handful of customers/prospects (plus their cheerleader family and friends). While SMBs want to have a professional look and feel to their communications, it's hard to justify a monthly subscription fee. Offering a freemium pricing model to ease in entry-level users is great for these SMBs.  For example, Mailchimp lets users have 12,000 free emails a month and then lets you only pay for what you need as you grow past that. The option to send professional-looking email until the business grows reduces the barriers in adoption of an email app.
Monthly subscription often works – why should developers care?
Monthly subscription pricing is tried and tested. Countless developers have and continue to grow their business on this sustainable pricing model.
That said, the SMB space is increasingly being disrupted. Anyone who works at a small business is also a customer in their personal life. We are spoiled by free consumer apps powered by ads outside the office, and increasingly expect new pricing models inside the office. Apps like Slack, Evernote, and Dropbox rode the wave of free consumer apps, converting those consumers into employees whose firms eventually adopt the software. And this is just the beginning.
As price sensitivity increasingly becomes one of the top drivers of app purchases, the platforms where users find apps have taken notice. A huge percentage of apps in the iOS and Android app stores are free or freemium. Apple even makes it harder to find apps with monthly subscriptions by featuring free/freemium apps on the home screen. SMB app stores are beginning to follow suit, with stores like Shopify prominently featuring pricing on their homepage and search.
At QuickBooks, we find that our customers can be down-market compared to an app developers' typical base. QuickBooks customers are often looking for supplemental apps on top of accounting software; however, they can be particularly price sensitive with strong preference for non-subscription pricing. We believe developers who can crack the nut of disruptive pricing models will be poised for hockey-stick growth.